A young father-of-three was crushed to death while trying to steal a car's catalytic converter, an inquest has heard.
Featured Image VIA
Daniel Stephens, 25, was found under the silver BMW by its owner Russell Seldon in Porth, south Wales. Stephens used a jack to hold the car up but it collapsed, leaving him crushed by the weight of the vehicle.
Mr Seldon told a coroner about the moment he found Stephens' body as he left home to go to work at 6am on August 12 last year (via Metro):
"I walked across the street from my house to my car which was in the small car park opposite.
I saw a pair of legs sticking out from under the car, wearing dark coloured bottoms and trainers.
I called out and pulled on the person's leg to see if they were okay, but there was no response."

Stephens suffered injuries to his chest, face and neck consistent with being crushed by a heavy weight, and was identified through his tattoos and fingerprints.
Prior to his death, Stephens had told his friend Aaron Godfrey, that he needed money to pay legal costs in a custody battle. Godfrey said:
"He had spoken about stealing a catalytic converter from a BMW he had seen.
He knew it would be worth around £500 – but I told him not to do anything stupid or steal anything."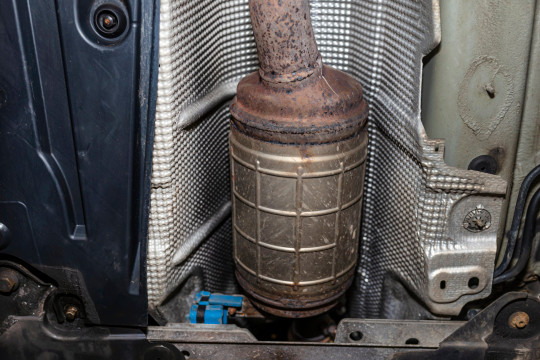 Coroner Rachel Knight gave a conclusion of accidental death at a hearing in Pontypridd. PC Leah Jeffries said Stephens was 'cold and stiff' when she arrived at the scene and could see that his 'chest was crushed'.
When I first saw the headline, I admit my first thought was how this was a sweet dose of karma for a thief trying to steal a catalytic converter, which has become a widespread problem around the UK especially in recent times. However after reading this guy was a dad-of-three and in desperate need of the cash to get better access to his kids, it really paints the whole story in a different light altogether. Not that it wouldn't also be tragic if he were childless and feeding a drug habit instead, but it's just even sadder knowing his motivation and that 3 kids are now left without a father. What a damn shame. RIP and thoughts with everyone affected.
To watch a one-armed Poundland worker throw a shoplifter out of the store and then karate kick him into oblivion, click HERE.