It's fair to say that pretty much nobody in the country is happy with the way that Brexit has been handled by those in power and that this sentiment is continuing to grow as negotiations drag on and on without any real indication of when the divorce might be finalised.
Images VIA 
This dissatisfaction has been expressed in a variety of different ways, but one of my favourite ones so far is definitely this sand sculpture from Dutch activist Johannes Hogebrink who has decided to depict Theresa May being beheaded by a Brexit guillotine for the Weston-Super-Mare Sand Sculpture Festival. Donald Trump and Vladimir Putin look on from the sides, rubbing their hands together with glee at the sight of her. It's quite the scene: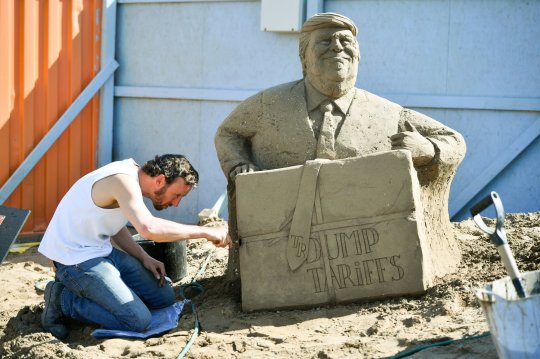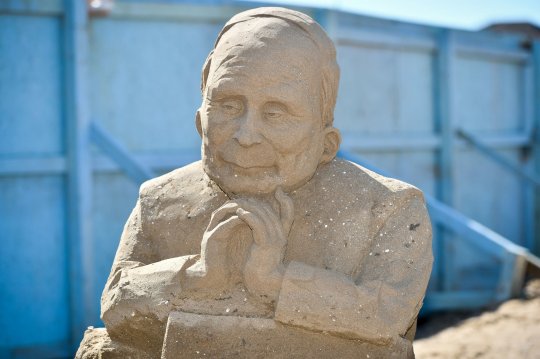 Really impressive stuff. Artistic leader and event organiser Nicola Wood said the following about the sculpture:
Of course we wanted to include Brexit and in fact we built a large block ready for a dramatic piece once the decision had been made – promised immediately before our opening.

We are still waiting, and the empty block became a sad reminder of the purgatory state we are in, so we decided to change tack.
Lol of course they did. What a metaphor for the state of the whole country.
If you wanna go and see the sculpture then the good news is that it's going to be open up until the end of September after it's finished on Wednesday. Better book a trip to Weston then I guess.
For more of the same, check out this video of Theresa May explaining what's going on with Brexit. Good one.