Good news for everyone (unless you're some kind of freak that doesn't like pizza) – it's been announced that the 'best pizza in the world' is coming to London.
Featured Image VIA
In case you're unfamiliar with the brand, it's L'Antica Pizzeria da Michele from Naples, Italy – the home of pizza – and it's the exact same pizza that Julia Roberts munched down on in 'Eat, Pray, Love'. I don't think I've ever seen anyone eating pizza so sexily and apparently it's so good that many people have travelled to Naples with the specific intention of sampling it.
L'Antica Pizzeria da Michele is going to be situated in trendy Stoke Newington and will be opening later in the year. It's going to be the real deal too, with four chefs from Naples travelling over to train everyone up over here to ensure its authenticity.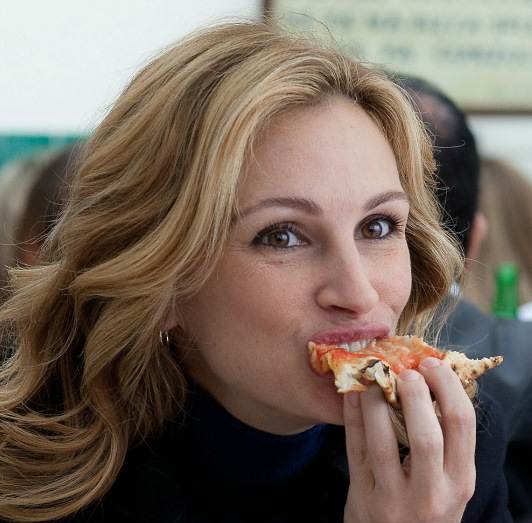 Like all great pizza places, they keep it simple with only four flavours available. The Margherita and Marinara, along with two rotating specials. The best part about it though is that the pizzas are massive and insanely cheap, matching the prices over in Naples where they're about five or six euros. Nice.
The worst part is that this is going to be such a hip pizza joint and probably really small, so you're likely going to have to queue for ages to get a table. I guess that's the standard in London really though for these places, so it isn't that much of a bummer. Hope the pizza is worth it in the end – got a feeling it will be.
For more of the same, check out the world's most expensive pizza – also available in London.