The Wonder Years was one of the biggest shows of the late 80s/early 90s and has provided countless joy to numerous people with the many, many reruns that it has experienced over the years since it finished back in 1993.
Featured Image VIA
Whilst anyone watching the show might have thought that it came to a natural conclusion, this wasn't actually the case though as one of the stars of the show Alley Mills – who played Kevin Arnold's on screen mother – has revealed that the show was cancelled due to a sexual harassment scandal surrounding show star Fred Savage. Allegedly Savage was sexually inappropriate with costume designer Monique Long who claimed that he tried to hold her hand, requested an affair with her and made uncouth remarks in front of her, all at the age of 16.
This led to her being unable to perform her job properly and was then fired, prompting her to take the case to court. However, Mill believes that Savage was innocent and that her network bosses paid Long off and cancelled the show to keep the secret under wraps: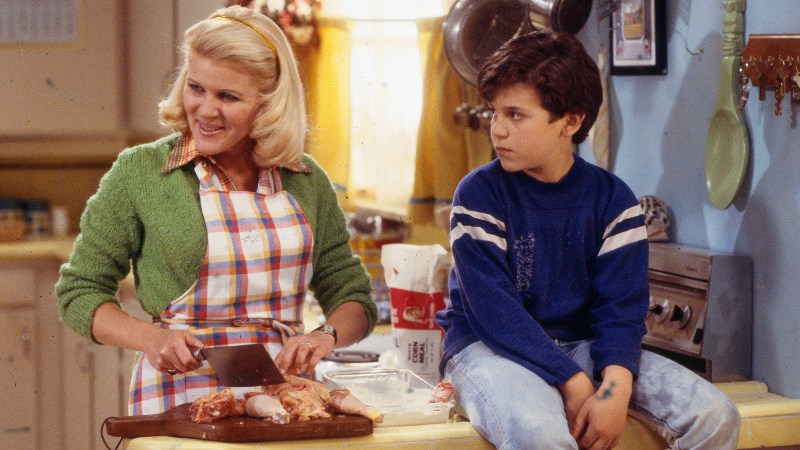 When we shot the series finale, nobody knew whether or not The Wonder Years was going to be renewed, and that's because of a completely ridiculous sexual harassment suit that was going on against Fred Savage who is like, the least offensive, most wonderful, sweet human being that ever walked the face of the Earth.

So I just thought [the lawsuit] was a big joke and it was going to blow over. It's a little bit like what's happening now — some innocent people can get caught up in this stuff; it's very tricky. It was so not true. It was my dresser, and I don't care if she's listening — I probably shouldn't be telling this, but I don't care because it was so long ago and it's gotta be over now.

I wasn't allowed to talk which made me so upset. We had a gag order on us, and I wanted to scream on television, 'This is ridiculous!'"

The lawsuit was dropped after an undisclosed out-of-court settlement. I just thought this was a joke. You know, they bought her off, which really made me mad. That was incorrigible that the network did that; they should never have paid her off. They wanted to avoid a scandal or something, but it made them look guilty. You know, you don't pay someone off when there was no crime, you just fire the girl.

So it gets really tricky, you know, this thing that's happening right now, all of these allegations. When they're true, awesome. You know, bring it out, bring things to the light. But it's so important — because I actually know a couple that are not [true] — it's tricky, it's really tricky because people would rather just let go of it than allow you your truth and your time in court. So, this was like, one of the first ones
Despite this length statement, Long – who still works in Hollywood as a costume designer – stands by her original statement and is actively accusing Mills of slander. Sounds like a real mess, but I'm not really sure how Mills can say that Savage never acted that way to Long because he was friendly to everyone else on set? It doesn't really work like that as we all know that people can hide their true selves to a lot of people, especially when their profession is acting in the first place.
I doubt there are going to be too many developments on this one was it was so long ago and the series already got cancelled, but we'll keep an eye out to see if Fred Savage says anything. For more Wonder Years, check out the whole cast getting together for a reunion a few years ago. Magical.