Predatory banking has never looked more fun than it does in the first official trailer for Martin Scorsese's The Wolf of Wall Street.
In this first trailer for the film, Leonardo DiCaprio revels in the joy of financial excess along with Matthew McConaughey and Jonah Hill, by tossing stacks of cash at the FBI agents investigating them, and debating the safety and ethics of dwarf-tossing. Oh, and the trailer is scored by the percussive "Black Skinhead" from Kanye West's upcoming Yeezus album. Kanye scoring a DiCaprio-driven trailer after he and Jay-Z lent their "No Church in the Wild" to The Great Gatsby earlier this year.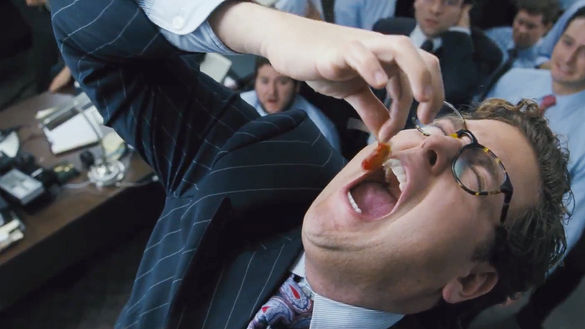 Unlike Luhrmann's Gatsby, Scorsese's Wolf trailer keeps the plot of the film mostly under wraps in favour of a mood-setting, appetite-whetting glimpse of the white-collar antics of DiCaprio and company. However, Wolf of Wall Street is based on the true story of convicted securities-fraudster Jordan Belfort, so one can assume that the high rolling good times of the film's Wolves are sure to fall by the end.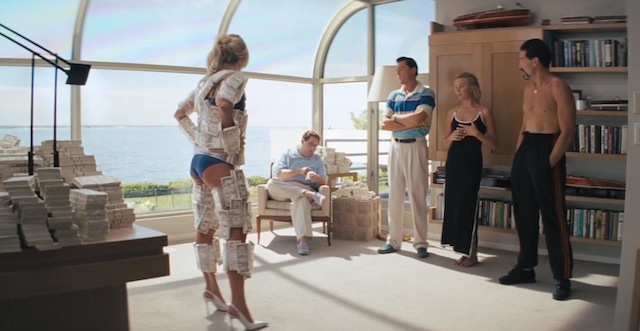 The The Wolf Of Wall Street hits cinemas on December 25th, 2013. Merry Xmas!
☛ Read Next: Why Hasn't Hollywood Made A Zelda Movie Yet?
TRAILER #1
[yframe url='http://www.youtube.com/watch?v=iszwuX1AK6A']
TRAILER #2
[yframe url='http://www.youtube.com/watch?v=raJqTGZCgBM']