The General Election is finally upon us, and although we might have high hopes for the outcome, it's hard to stay optimistic when the fact of the matter is, no party that hasn't been backed by Rupert Murdoch's media has ever won.
Featured Image VIA 
As we all know, Murdoch's papers are backing the Tories and if any of you have scanned the vitriol articles in the run up to the election, you'll realise that it's going to be a hard feat to see victory for anyone aside from the right.
This has reached the pinnacle today with The Sun's front page, which shows an outrageously Photoshopped picture of Jeremy Corbyn in a bin (get it?) alongside a bizarre list of exaggerated and out of context points about the Labour leader: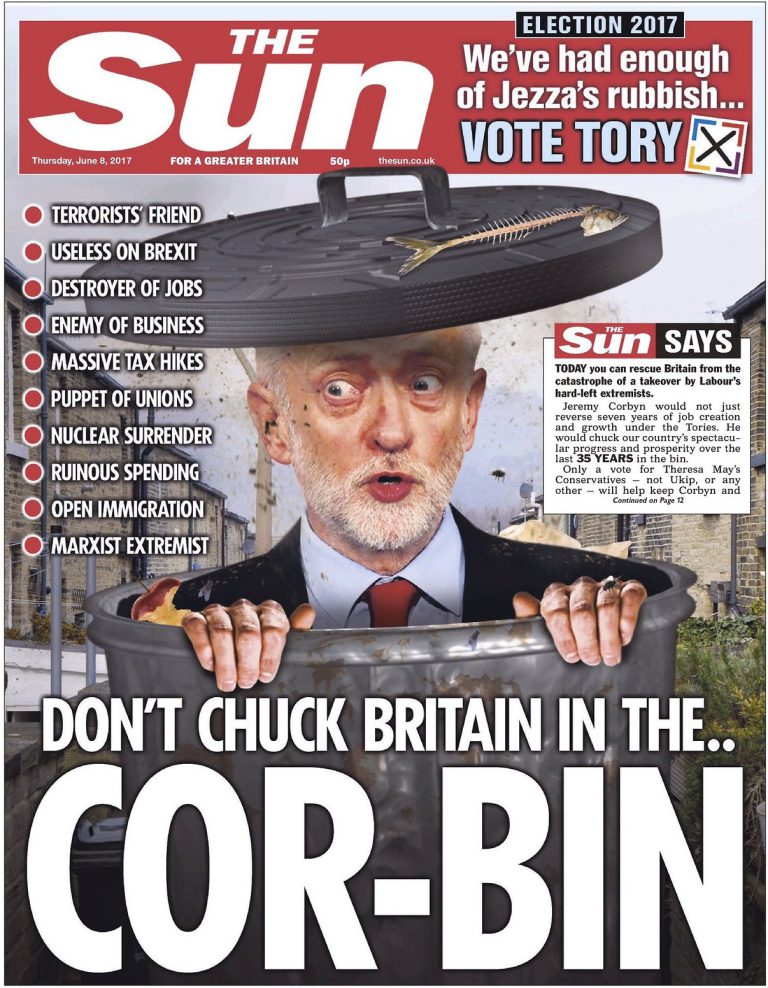 They've really outdone themselves there. But I guess this is The Sun – we'd expect nothing less. I wonder if they'll be forced to apologise to Corbyn like they did with this front page?
If you haven't voted already and you're still undecided (very unlikely, but there's always a slim chance), then read this. It might help inform your decision.