The fallout from Leaving Neverland continues to affect everything to dow with Michael Jackson's legacy as The Simpsons' creators have announced that the episode featuring his voice will no longer be in circulation.
Images VIA 
'Stark Raving Dad' featured Homer getting committed to a mental institution where he met a guy who thought he was Michael Jackson but clearly wasn't as he was a big fat bald white man, even though he was actually voiced by the superstar. Homer has no idea who he is and tells everyone back in Springfield that he's bringing Michael Jackson home with him, leading everyone in the city to go absolutely crazy, only to be disappointed when this weird looking dude shows up instead.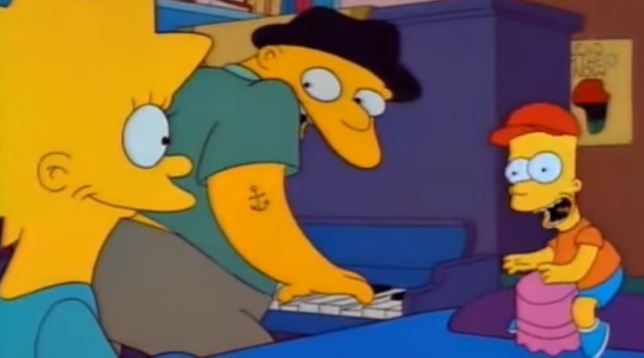 It's actually pretty classic episode, but it's no longer going to be show following the recent revelations about Jackson. Here's what show creator James L. Brooks had to say about the decision:
It feels clearly the only choice to make/ The guys I work with — where we spend our lives arguing over jokes — were of one mind on this.

This was a treasured episode. There are a lot of great memories we have wrapped up in that one, and this certainly doesn't allow them to remain.
This is only the latest in actions against Jackson following the airing of the documentary, with many worldwide radio stations refusing to play his music any more and a statue of him being removed from the National Football Museum. Thankfully that one outside Fulham went a while ago.
For more of the same, check out Michael Jackson's last driving licence photo. Weird looking.