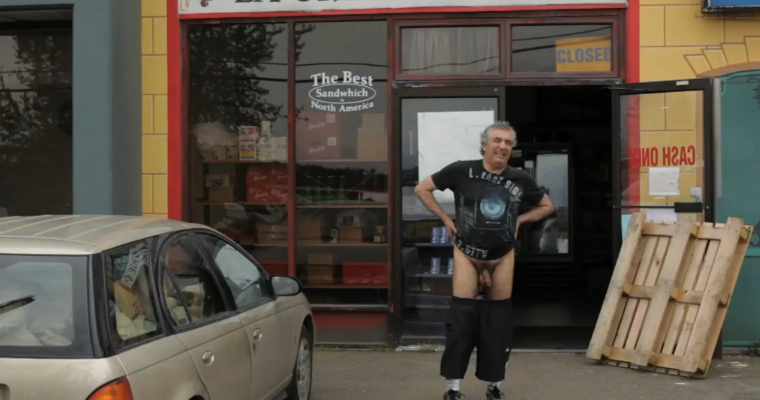 Ok so this guy is the funniest, oddest, most perplexing old fucker I've seen since Cliff Richard made an appearance at the Jubilee concert last week.
He is a local business owner that some Young Turk has obviously found totally mesmerizing, understandably so. He has picked up a camera and started filming this Lebanese sandwich shop owner and his attitude on life, sandwiches and regularly about sexuality.
The Young Turk filming all this is named Lewis Bennett and he has this film to hand because he decided to make a film each month for the duration of 2012. Something as a filmmaker myself think is totally bad-ass. I was quite close to stealing this idea except I am pretty late to the race.
I don't want to talk about it or Salam Kahil (the star of the film) too much otherwise it may kill it for you or just stop you from wanting to go anywhere near an interview about a man who get blowjobs right next to where he cuts up the cucumbers.
What I will say however is that he sounds eerily like Steve Carell's character in 'Despicable Me' — this just makes him even more absurd than just relying on his eccentric attitude and view on life. This connection between human and an animated super villain when he shouts at customers to say please after they order or if he has to tell someone off for using their mobile in his shop.
End of the day he is a sandwich maker and apparently a darn good'en at that as his loud mouth, bad manors, wicked humour and penis showing doesn't seem to put his customers off too much. Must be one hell of a salted pork bap.
He is an incredibly interesting character with a very touching soft spot for the homeless community in Vancouver BC which you can't help but admire.
I won't say no more, I've already said too much, just watch and enjoy this short meeting with The Sandwich Nazi.