The Rock may be one of the most famous people in the world right now, but there was a time when he was only the most famous wrestler in the world. And it turns out he has a daughter who wants to follow in his footsteps in the WWE ring.
Featured Image VIA
Simone Johnson is 18 years old and apparently has been training for a while now, but has just signed with WWE and is training with NXT at the WWE performance centre. If it works out, she'll be wrestling as the first ever fourth-generation wrestler in history.
For the little girl who fell in love with wrestling & was determined to make this dream a reality – this is for you. I'm beyond thankful for this opportunity & ready to get after it.

Let's do this. @WWE @WWENXT pic.twitter.com/5lSKbWnHf7

— (@SimoneGJohnson) February 10, 2020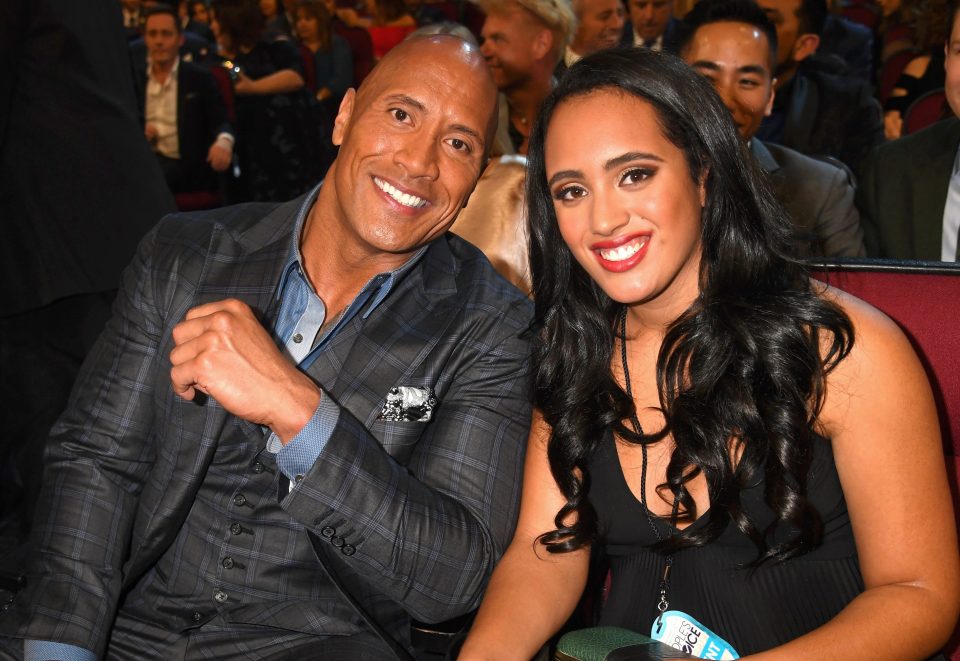 Via CNN:
Her father, Dwayne "The Rock" Johnson, is the first third-generation wrestler in WWE history, according to his WWE Superstar biography.

Her grandfather, WWE Hall of Famer Rocky "Soul Man" Johnson, was a trailblazer. He was one of the two first African American World Tag Team Champions in WWE's history. He died in January at age 75.

Her great-grandfather, High Chief Peter Maivia, started this dynasty of talented wrestlers. The Rock inducted him into the WWE Hall of Fame in 2008, according to the organization's website.
Pretty cool – all the best to her. The wrestling business runs through her family's blood and she's obviously grown up around it and has an interest in it, so I'd say her chances of dropping a People's Elbow on Charlotte Flair at Wrestlemania one day at pretty good. Ric Flair's kid Vs The Rock's kid? How awesome would that be?
In fact you know what would be even cooler? The Rock & Simone Johnson Vs Ric & Charlotte Flair. Not sure if Ric Flair is still mobile these days but if so – make it happen, Vince McMahon!  Unless there's some other wrestling dad/daughter duos out there I'm forgetting.
Speaking of The Nature Boy, get a load of this guy hitting his opponent with a Ric Flair chop in a real life fight. Serious disrespect.