The internet almost went into meltdown recently because of the stupid 90s throwback picture of The Rock that he posted on his Instagram account and suddenly everyone had one question on their lips: just what the hell was The Rock carrying in his bumbag?? What could The Rock possibly need to put in one of those?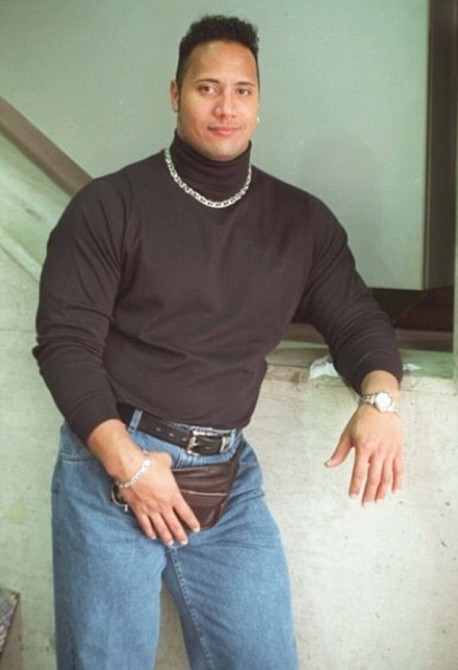 Well, the mystery has been cleared up. Last night The Rock appeared on Jimmy Fallon and revealed just what was in his bumbag back then. To be honest, if you're a good looking 15 year old kid in the 90s like The Rock, then it's pretty easy to guess what was in there.
I doubt The Rock could have predicted the Hercules diet he'd be engaging in years later though. Just for kicks here's a video of The Rock's greatest insults too.