There was a ton of controversy surrounding this movie in 2019 when the marketing stopped following the mass shootings in Dayton, Ohio and El Paso, Texas. Eventually its release date of September 27 2019 was scrapped as well, and then everyone forgot about it completely.
Featured Image VIA
Well it looks like they're giving it another go, just as long as there's no mass shootings between now and the new release date of March 13 2020. Check out the new poster: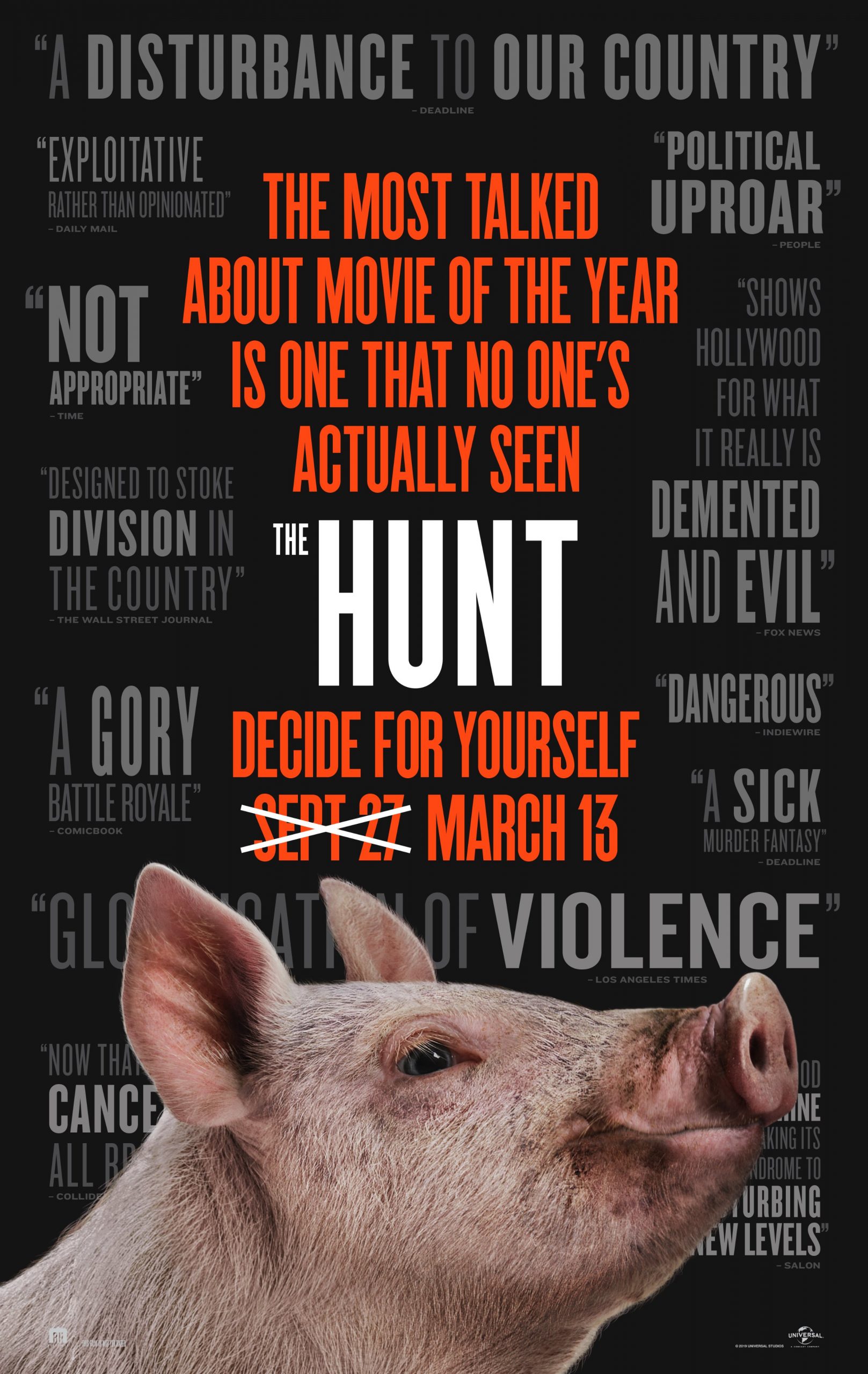 Pretty intense right? Also plain outrageous for them to call it 'the most talked about movie of the year' but I guess it made some news for a while.
Here's the premise via Wikipedia:
Loosely based on the 1924 short story The Most Dangerous Game, by Richard Connell, the film follows 12 strangers who mysteriously wake up in a clearing. They do not know where they are or how they got there. They discover that they have been chosen to be hunted in a game devised by a group of people from the rich elite. The hunters gather in a remote facility called the Manor House, but their sport gets derailed when one of the hunted, Crystal (Betty Gilpin), fights back and starts killing them one by one.
And the trailer:
Not sure how that's too different or more controversial than The Hunger Games or The Purge, but I guess the tying-in of politics and class wars is more of sensitive subject now than it has been a while so they have to be careful about releasing it at the right time.
Above all, will it be any good? I don't know but one guy who has already seen it says all the controversy and pre-emptive backlash was unwarranted. What a shocker:
I saw #TheHunt yesterday. All the people that went off on the film need to relax. It's over the top and absurd. I'm *shocked* people who hadn't seen the film got it wrong. https://t.co/GS7qkSv84F

— Steven Weintraub (@colliderfrosty) February 11, 2020
To catch the new trailer to 'A Quiet Place Part 2', click HERE. Hyped for that one.