The Coronavirus crisis is going to get way worse from this point onwards and it sadly seems inevitable that some members of the NHS will contract it and end up dying as they fight it on the frontlines, as the first casualty was pretty much confirmed last night.
Images VIA
76 year old Dr Habib Zaidi was the managing partner of Eastwood Group Practice with his wife Dr Talat Zaidi in Leigh On Sea and began showing symptoms of Coronavirus on Tuesday before passing away 24 hours later. He had been self isolating for a week and refusing to see patients in person prior to this.
His 46 year old daughter Sarah said the following about his sacrifice to the BBC: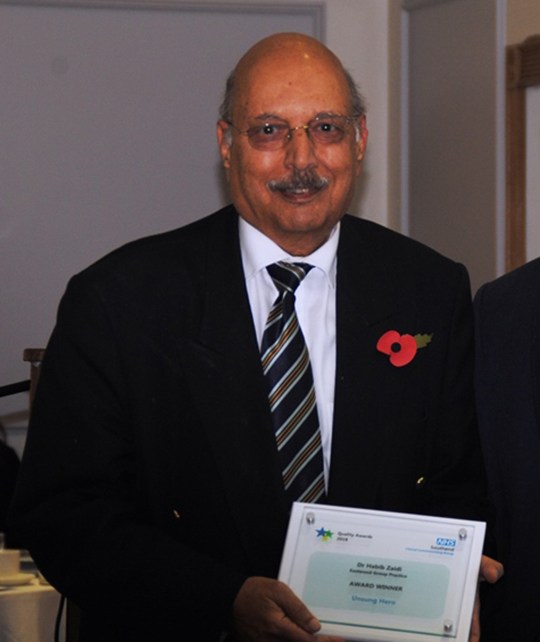 For that to be the thing that took him is too much to bear. It is reflective of his sacrifice. He had a vocational attitude to service.

He was treated as a definitive case. There is little clinical doubt it is coronavirus, the test result is academic.

We can't mourn in the normal way. We can't have a normal funeral.
Tributes have flown in for Habib, with people describing him as a kind and caring doctor, but I doubt this really does anything to ease the paid that his family are now feeling. I know it's all very good everyone in the country doing a clap for NHS workers at 8pm yesterday, but something like this really does bring home the horror and danger that they're currently dealing with. Probably time to up their wages rather than clapping them hey? RIP Dr Habib Zaidi.
For more of the same, here's an immunologist saying it's not that dangerous to go grocery shopping. Thank God.