The nation has diverted its eyes from Brexit (for a short while at least) and has been firmly focussed on the tragedy of 39 dead bodies being found in the back of a lorry in Essex earlier this week.
Images VIA 
We're no clearer as to what happened in that situation yet – other than it seems to be a human smuggling operation gone wrong – but we know that driver has remained in police custody for the last three days and a man and a woman were also arrested today. News about the identities of the victims is starting to filter through as well and it's believed that one of them is 26 year old Pham Thi Tra My.
The Mirror is reporting that she sent a text to her parents at 10:30pm on October 22nd saying the following:
I'm sorry Mom, my path to abroad didn't succeed.

I love you and Dad so much! I'm dying because I can't breathe.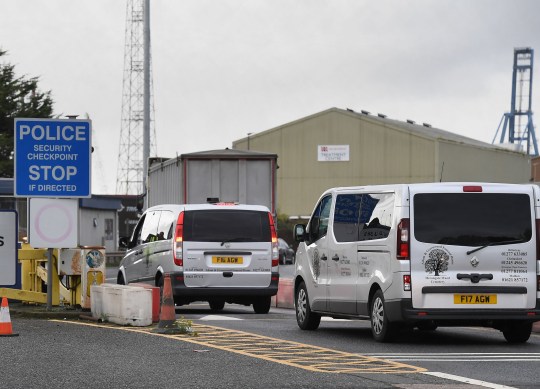 Awful. The news came after a Human Rights Activist Group in China shared the fears of the woman's parents on social media, as well as the pictures of her that you can see in this article. The post said the following:
My's family has asked for help. The person told me there were six other people asking for similar assistance to find out whereabouts of their relatives or family member since they also lost contact since October 23.

We don't know if that would make six cases as we are verifying names. And we don't know if they are in that Essex truck. We hope they are not.
Geez that's just so horrible and grim isn't it? Can't imagine what it must be like for those people being so far away and powerless just literally waiting for their daughter's death to be confirmed. Really really sad. Thoughts and prayers with everyone connected.
For something a bit lighter, here's the top 10 best cats of all time. Meow.