Boris Johnson became the Tory leader and Prime Minister today and as such I'm sure we're all expecting his Brexit plan to go off without a hitch and for us to leave the European Union on October 31st, just like he said was going to happen because he's the strong and stable leader that the country needs right now.
Featured Image VIA
Or it quite possibly might not as the European Union are reiterating the stance that they've held for a really long time right now that they're not willing to make any concessions on the deal that Theresa May couldn't get through the House Of Commons three times in a row and that negotiations are over. In a interview with reporters in Brussels that aired at the same time as the announcement of Boris as Prime Minister, Frans Timmermans – the European Commission's first vice president – said the following: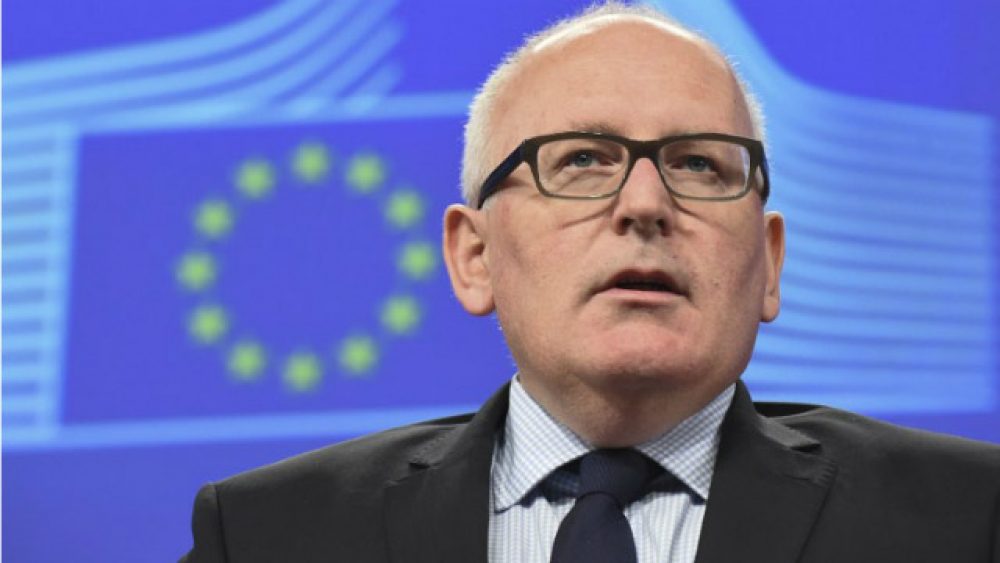 He [Boris Johnson] took a long time deciding whether he was for or against Brexit and now his position is clear.

I think the position of the EU is also clear: the United Kingdom reached an agreement with the European Union and the European Union will stick with that agreement.

We will hear what the new prime minister has to say when he comes to Brussels.

I think if you have an agreement between a country and an organisation like the EU it's the responsibility of all to stick to that agreement and make it work.
Yeah, doesn't really sound like he's backing down any time soon does it, but maybe Boris Johnson knows something I don't know as he also seems adamant that they're going to sort it all out before Halloween. His plan involves threatening to withhold payments currently owed to the EU as a way of forcing them back to the negotiating table, but I can't really see that being the tactic that finally makes them break given how obvious it seems to be in this situation.
Guess we'll see over the next couple of months hey? Gonna be a wild ride.
For more of the same, check out his plans for the UK post Brexit which have also been revealed as making literally no sense.  We're in safe hands.