It's not often that a movie that deals with environmental issues end up looking like a sick action thriller – normally they just end up being standard Oscar movie fare like Erin Brockovich – but THE EAST looks set to change that. The trailer makes it look kind of like an environmental version of Fight Club or The Edukators – at least in terms of its directorial style and anti-corporate/capitalist message.
The plot of the movie revolves around an anarchist environmental group called 'THE EAST' who want to make major corporations pay for their general abuse of the environment in pursuit of profit by using their own products on their CEO's in frightening attacks – as the trailer states they intend to launch attacks on 3 major corporations in the next six months.
I think it's great that there's a movie coming out based around an anarchic environmental group, as I don't think there's been a major movie that has discussed these themes effectively yet and these are issues that are very prevalent amongst sections of society in the modern day world. They're also themes that can translate well to the big screen – as can be seen in the success of films like Fight Club – and will also inspire debate once the movie has finished. It also helps that it looks as though THE EAST also has an exciting plot too and isn't just a bunch of preaching.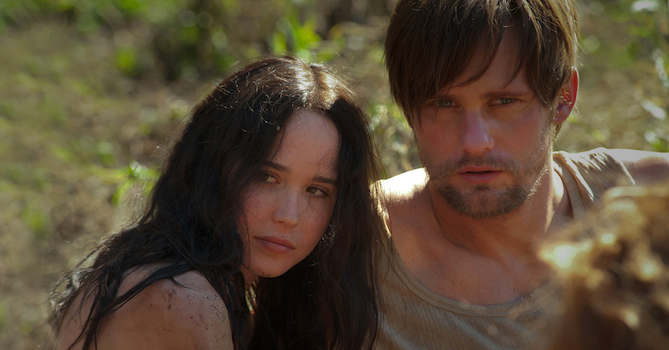 The movie revolves around former FBI agent Sarah Moss – played by Brit Marling, (who also co-wrote the screenplay with Zal Batmanglij, the brother of someone in Vampire Weekend) who is hired by an elite private security firm to infiltrate THE EAST to try and bring them down. She soon becomes involved in the group and starts taking part in their missions, as well as collecting evidence on the sly. However, her priorities start to shift when she finds herself falling in love with the charismatic leader of THE EAST — played by Alexander Skarsgard from True Blood- and events soon spiral out of control.
Ellen Page – who is obviously a babe – and Toby Kebbell  also star in the movie and some old timers like Julia Ormond and Jason Ritter also turn up in supporting roles. The cast looks great and it seems like they're all really enthused about the project which should hopefully translate to their performances. Alexander Skarsgard said that 'after meeting Zal and Brit it was a question of whether I wanted to spend three months in the woods with these people, and I felt yeah definitely, they're special people' whereas Ellen Page said she was 'blown away by what I read, especially the role of Izzy.'
You can check out  the awesome trailer to the movie below:
[yframe url='http://www.youtube.com/watch?v=5VZpeoQsQ1w']
THE EAST looks to me like the perfect antidote to most of the blockbuster movies that bombard our screen at this time of the year – smart, relevant, stylish, well directed with a great story and great acting. It also has that kind of murky darkness to the actual picture on screen that populates most of my favourite movies and is one of David Fincher's trademarks, so that again has me confident that this is going to be a sick movie.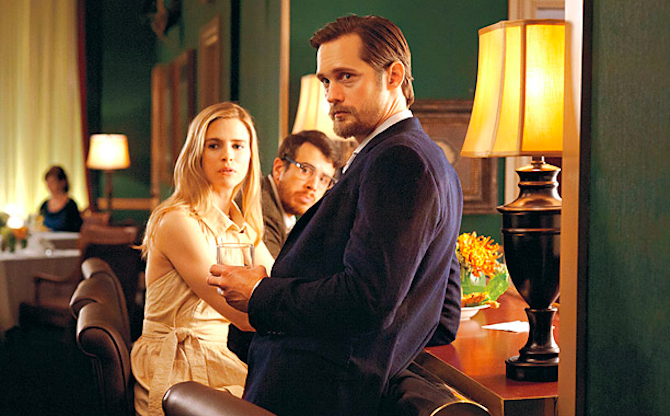 It's released in the UK on Friday, June 28thand I think I'll definitely be catching it at the cinema. It's got me more excited than uninspired sequels like The Fast And Furious 6 and The Hangover Part 3 in any case.
For more information on THE EAST, check out the following pages. Fox Searchlight always tend to make great movies – like Stoker from earlier this year and Black Swan and (500) Days Of Summer in the past – so it's well worth checking out their social pages too so it's well worth taking the time to investigate their social pages and keep up to date with what they're doing:
The East Official Website