The Diner – Review. Back when Sick Chirpse first started towards the end of last year we started featuring a lot of reviews of restaurants (under the name BRAP OR CRAP) and even some recipes that Matryoshka had cooked up, but that seems to have gone by the wayside recently. I've been meaning to try and bring it back but I very rarely eat out or make any interesting food so it was a struggle. My friend Matt the Dick came to visit from New York last week though so I ended up eating out a bit more than usual. Matt the Dick, despite being American, seemed intent on eating as many burgers at American style restaurants as possible. Hey, I wasn't complaining – I love burgers. But would anywhere we hit up be as good as Atomic Burger?
One of the places we check out was The Diner in Shoreditch. There are a bunch of The Diners around London and they're basically restaurants in the style of classic American Diners with booths, glass windows, neon lights and a healthy assortment of Americana bric a brac all over the walls. I had actually eaten at The Diner before – ironically when a friend had been visiting from Australia – and I had thought it was OK, but this was at the Islington branch not the flagship Shoreditch venue. Would this The Diner be better or worse than my previous experience?
In short, it was still OK. There was an extensive burger menu but it kind of annoyed me how burgers only came as burgers, without any sides which you had to pay extra for. Although this does mean you can customise your fries – with a bunch of options like fat or skinny fries or cheese and beef – it also gives the impression of the meal being cheaper than it actually is, as you just keep adding stuff on to it to make it an actual meal. And it adds up. This isn't that big a deal I just found it kind of disconcerting and unconventional and annoying. In the end I settled for the Californian burger – a burger with guacamole and Monterey Jack cheese – with a side of beef chilli cheese fries.
The burger was OK. I thought maybe it was a little small but then it wasn't that expensive (oh wait maybe it was because you had to pay extra for the sides?) so I let it slide. I thought the bun could probably have been toasted a bit better too as it was kinda hard and fell apart halfway through the meal which made it more difficult to eat. The burger itself was fairly well-cooked and tasty but it wasn't anything exceptional. The guacamole and cheese was OK but not really that distinguishable. Just OK like I said, and that kind of sums up The Diner.
I didn't really like the beef chilli cheese fries, I thought the fries were too small (they were the thin kind of fries – granted I could have got fat fries but I don't think these came with beef chilli and Matt the Dick wanted beef chilli fries as we were sharing) and kind of greasy and hard, whilst the beef chilli had too thick and consistency and was kind of chewy. I'm not really a big fan of chilli though. It was edible though and we polished it off. Last time I think I had fat fries with cheese and they were really good, so I guess this was my own preferences shining through.
The Diner also only sells American beers, keeping with its image. I think it's kind of cool how they only sell American beers too but Matt the Dick told me they were all really crappy so maybe it isn't that cool. I had a Lone Star and thought it was OK. The Diner is pretty much just OK, probably the most standard restaurant ever. I guess that's probably what you would expect from a name and style like The Diner though. The Diner does have a really cool interactive website though, which you can check out here.
RATING: STANDARD

RATING KEY:
IN THE GUTTER

CRAP

STANDARD

BRAP

NEXT LEVEL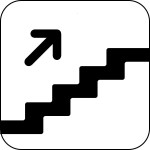 Follow timw_brap on twitter @timw_brap
Follow Sick Chirpse on twitter @sickchirpse