Another week, another rundown of the funniest and weirdest conversations and profiles in Tinder land. If you've got any you think can make the cut send them in to our Facebook page or e-mail contribute@sickchirpse.com.
Images VIA
Let's go: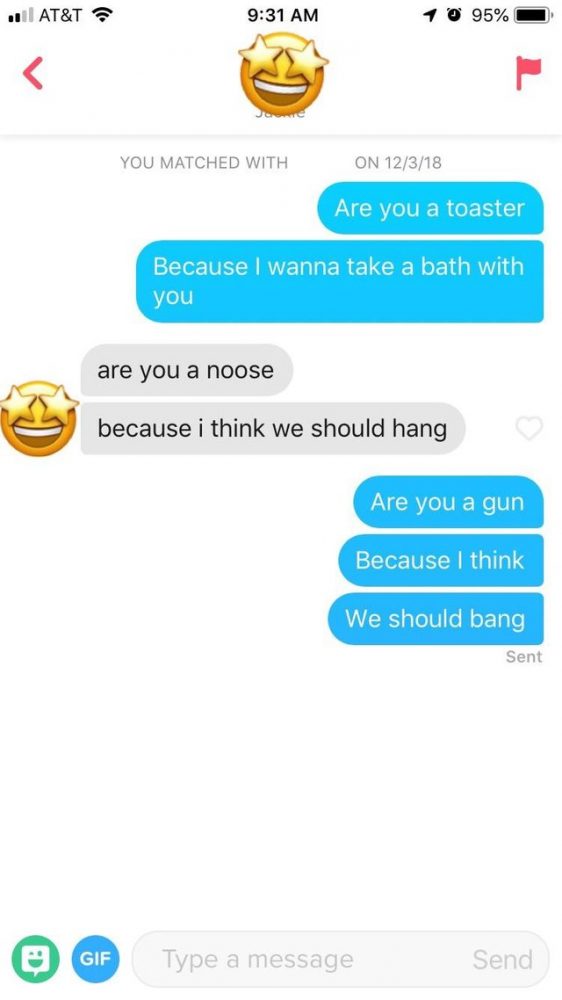 Suave.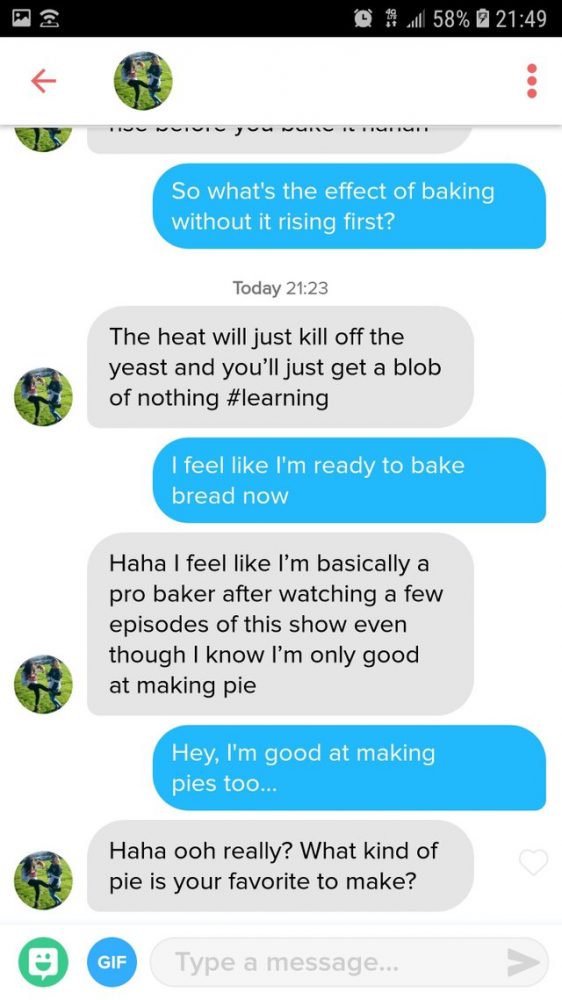 Why would you end it there?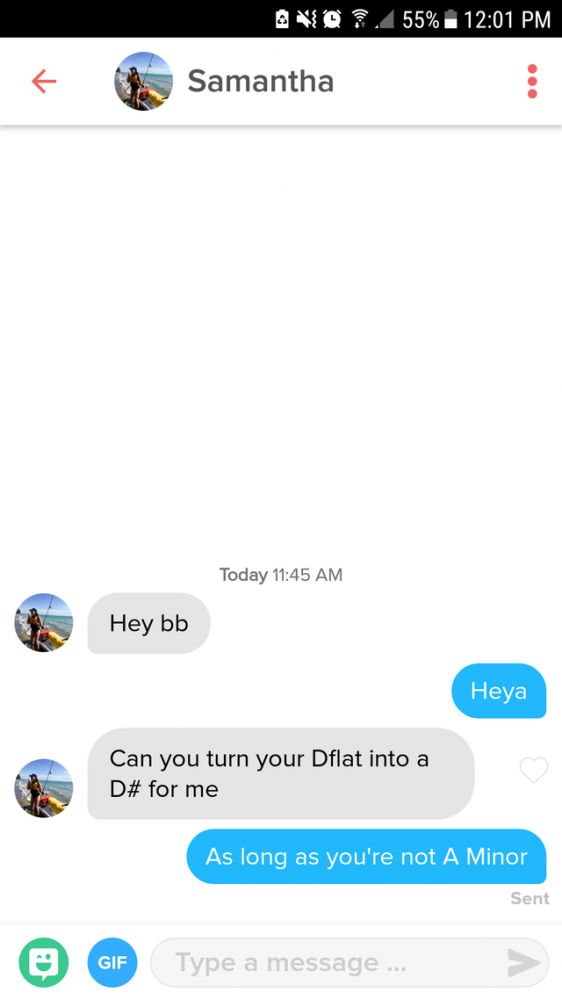 Is that even funny?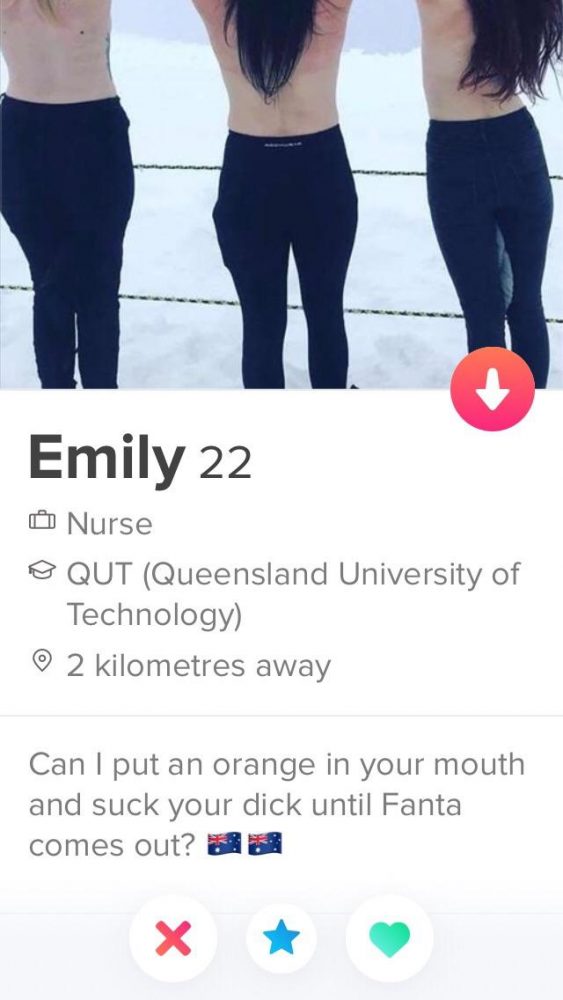 Yes please.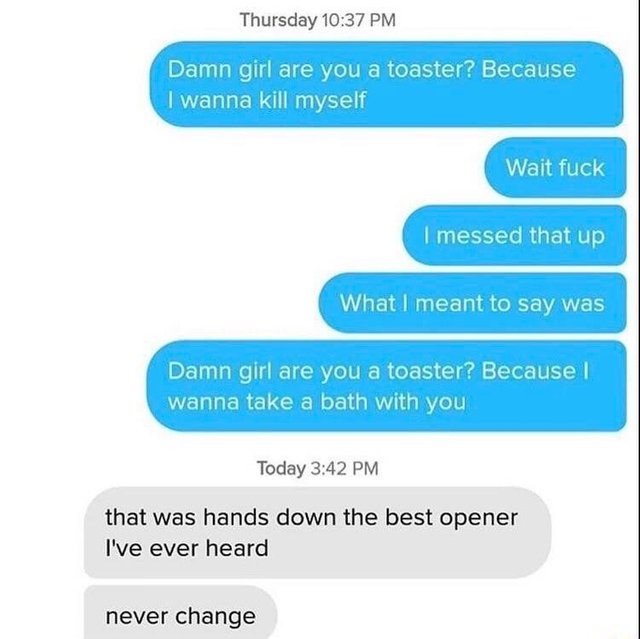 Alrighty then. That was fun. See you next week for more best and worst Tinder shenanigans.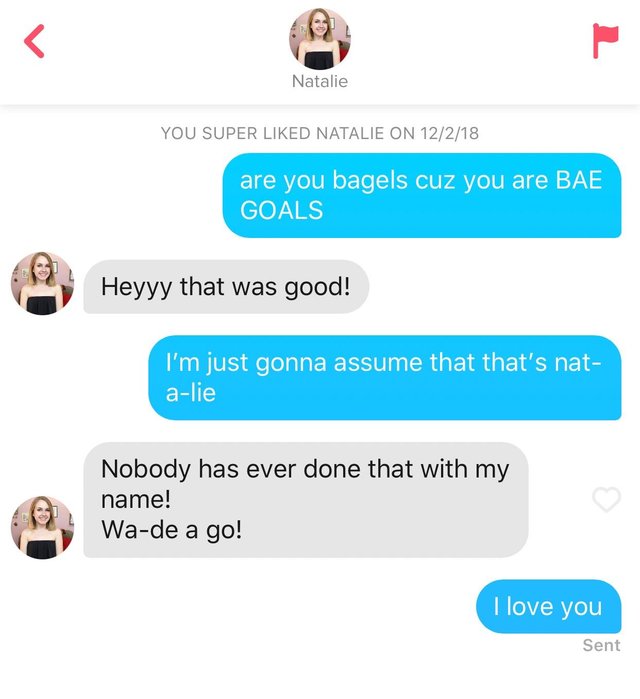 Maybe that was a bit too quick.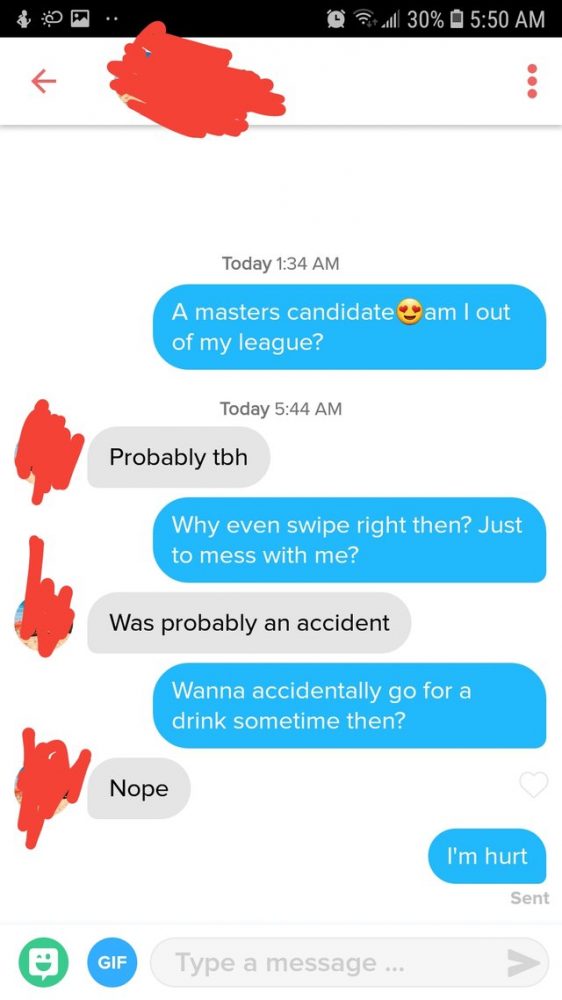 Lol I mean why even be on the app then hey?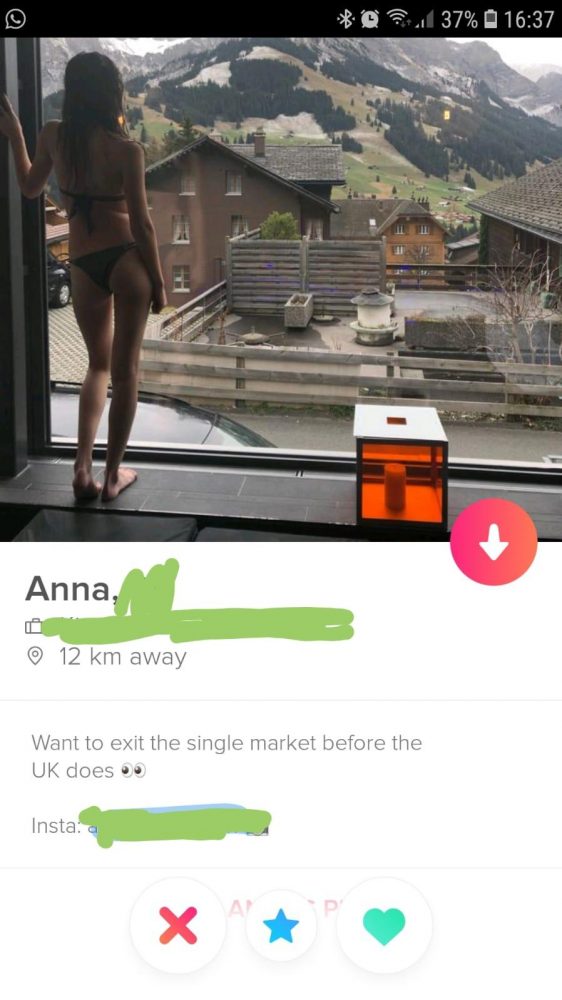 See EU later.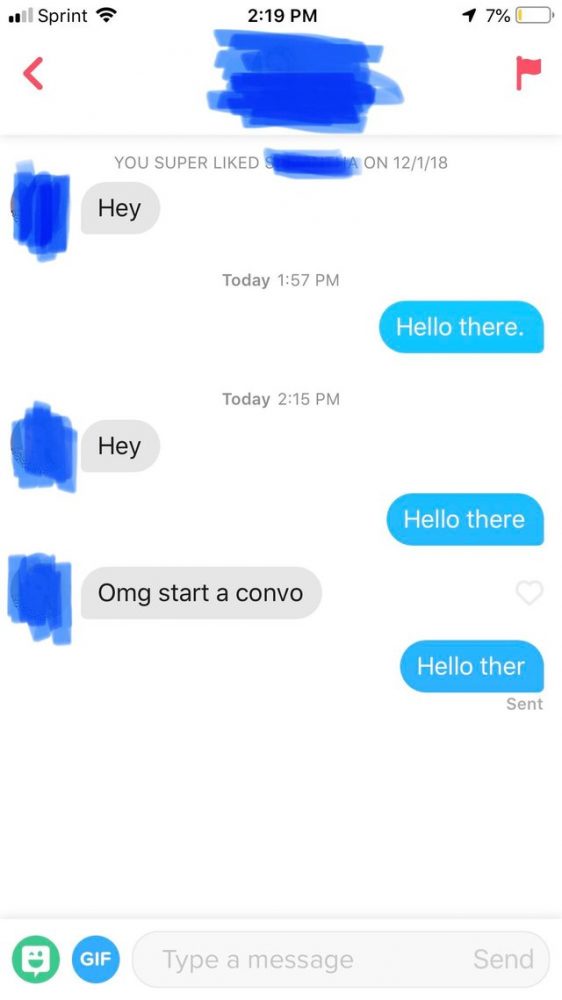 Lol what?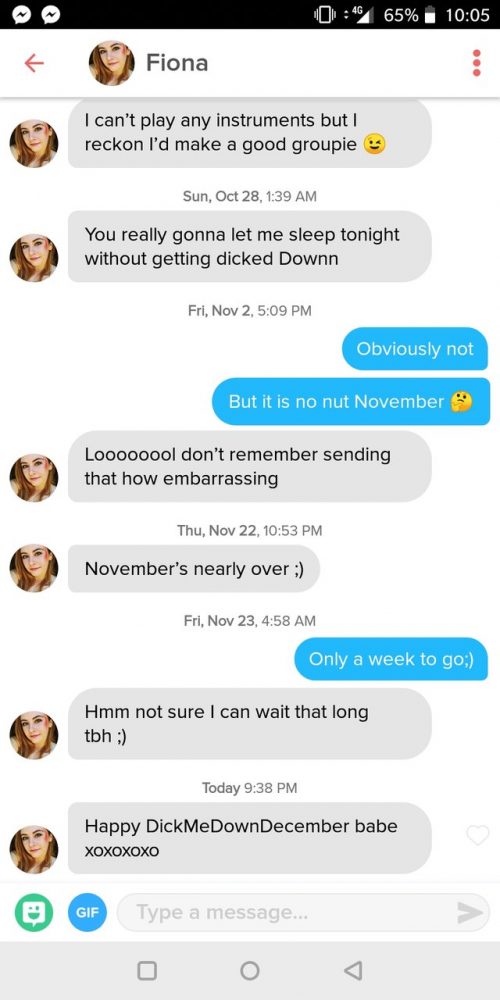 Man she must really like this guy right?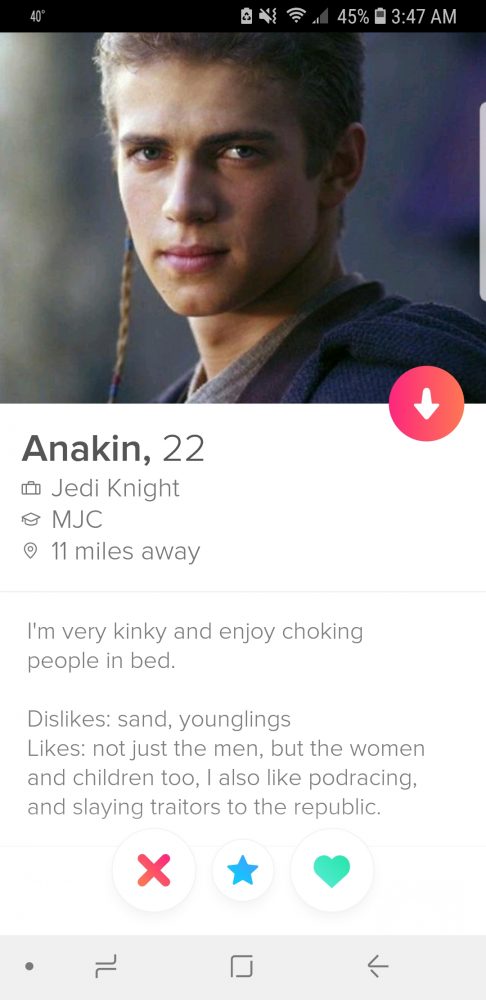 Super like.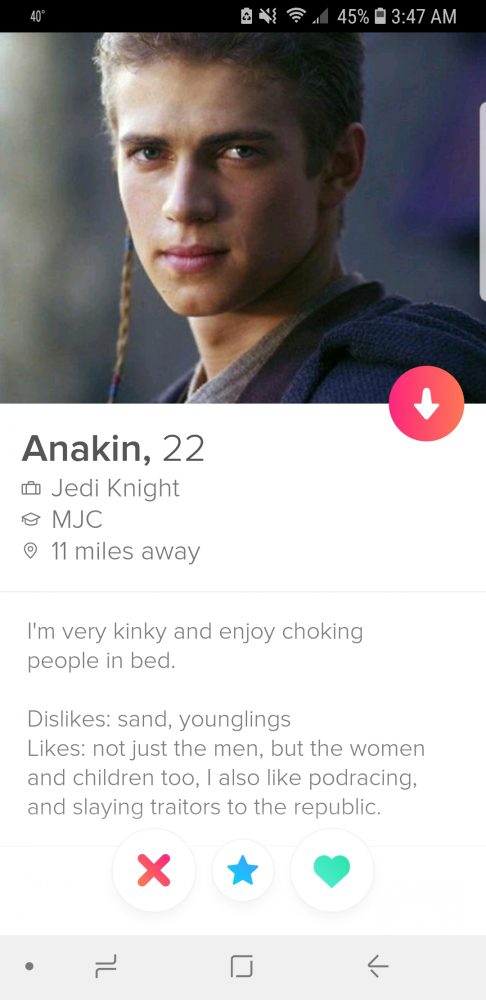 Superlike.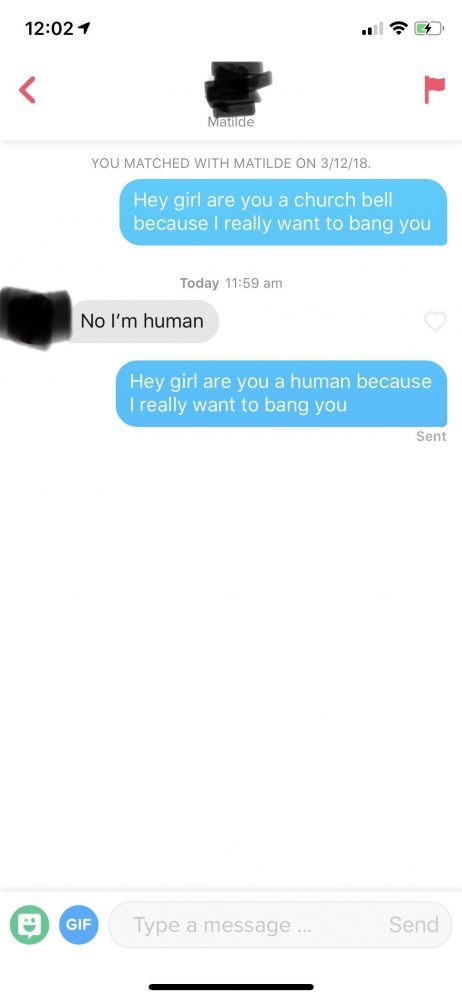 Perfect response.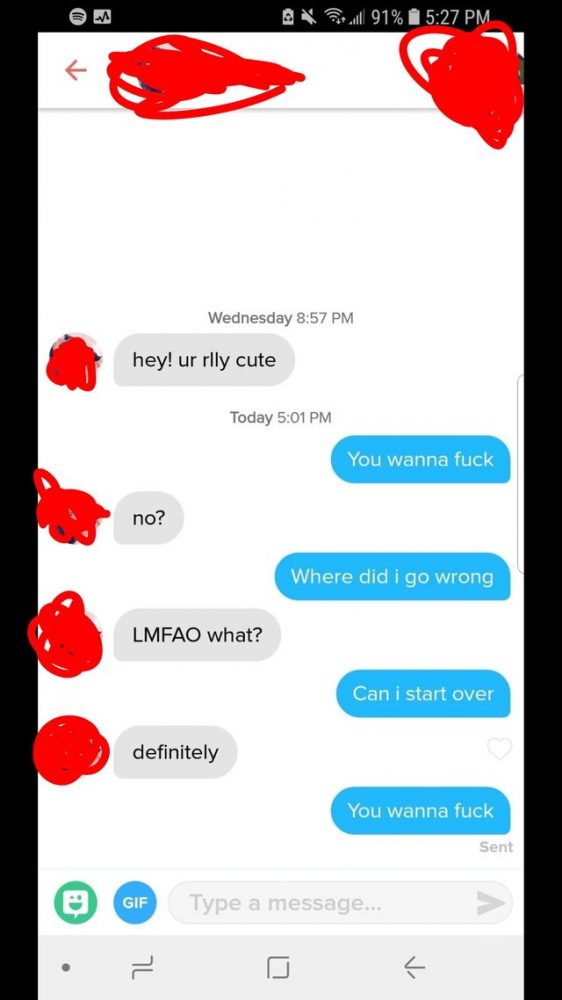 That's good.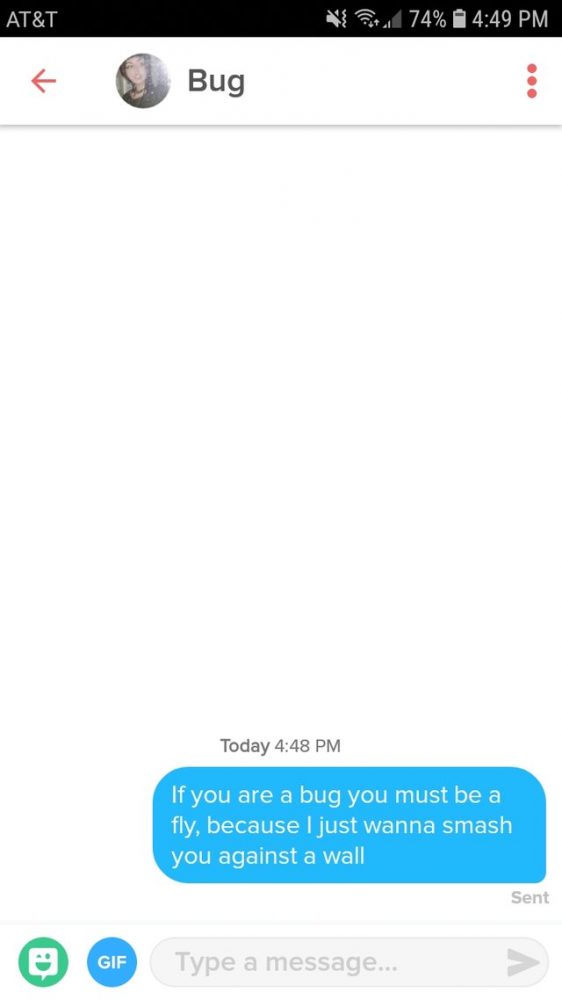 Um?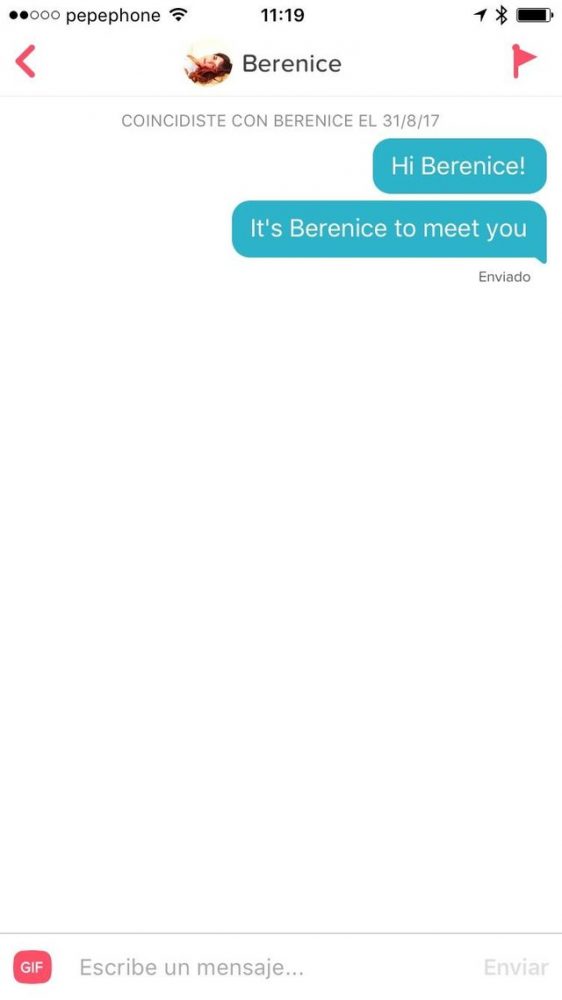 Lol bet she hasn't heard that one before.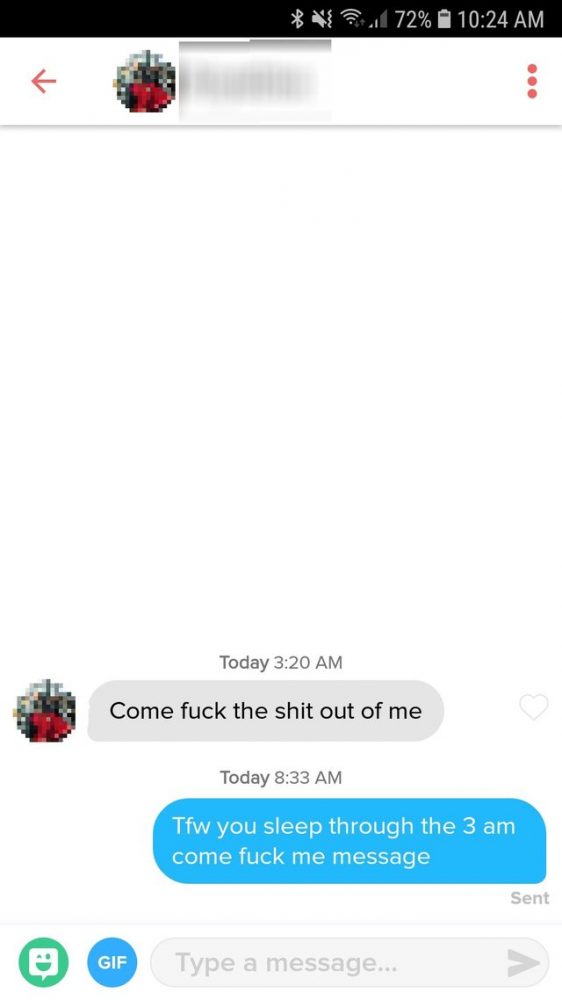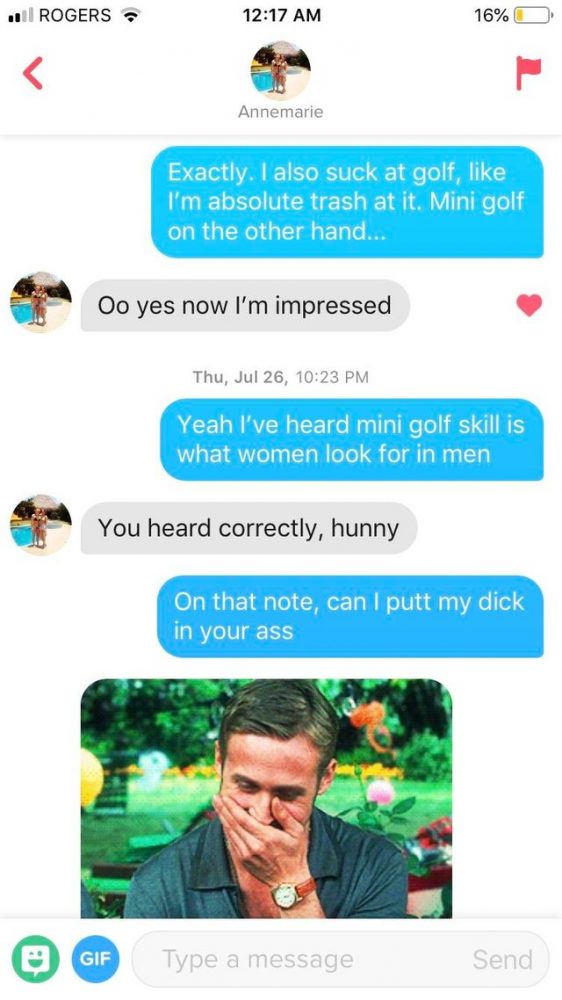 Lol cut to the chase why don't you?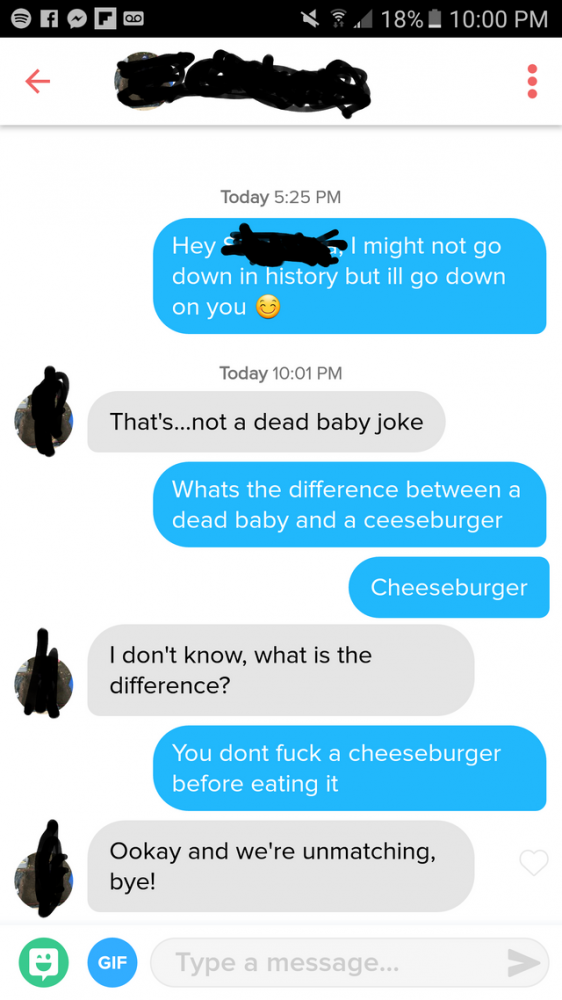 She can't handle what she asked for can she?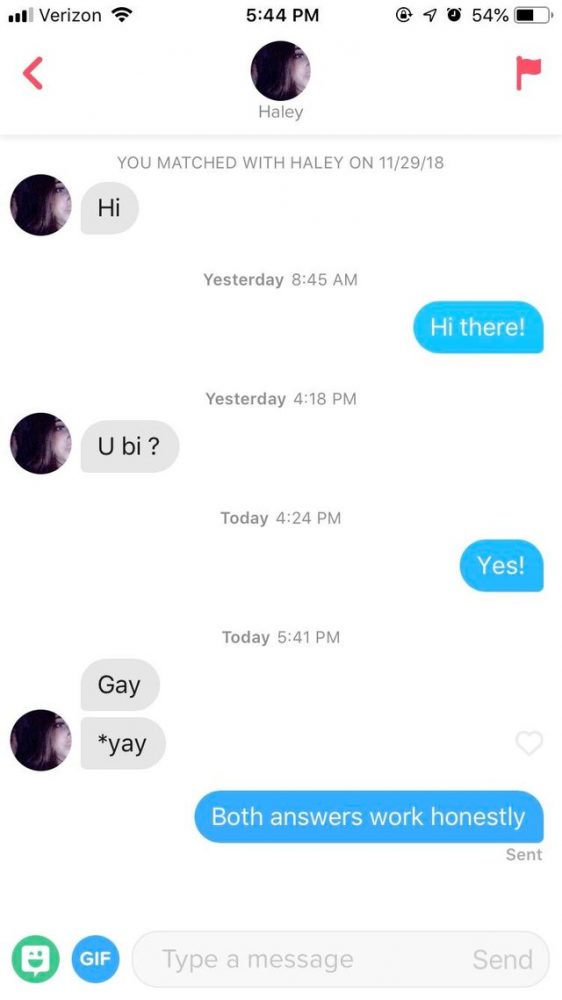 Silly.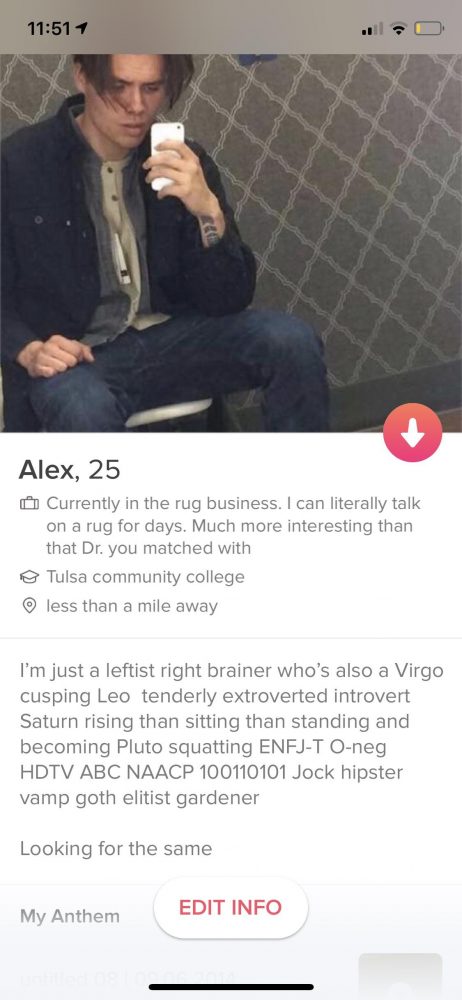 Oh God.
For previous instalments, click HERE. Awesome.