The world was pretty shocked yesterday when it turned out that Angelina Jolie had filed for divorce from Brad Pitt seemingly out of the blue.
Featured Image VIA
The plot thickened when it was revealed that Jolie had hired a PI to spy on him as she thought he was cheating on her whilst he was filming in London for a new movie called Allied, and it turns out she was exactly right as not only was Brad apparently hooking up with co star Marion Cotillard, but he was also hooking up with Russian prostitutes too. Naughty.
Now the plot has got even crazier after French magazine Closer is now claiming that Cotillard is pregnant and it could be Brad Pitt's baby. The most recent issue of the magazine sees the headline 'Marion Cotillard: Enceinte! with Enceinte meaning pregnant in French, and a picture of her dressed in a baggy grey t-shirt and pink shorts hiding her figure for the premiere for Juste La Fin Du Monde in Paris last week.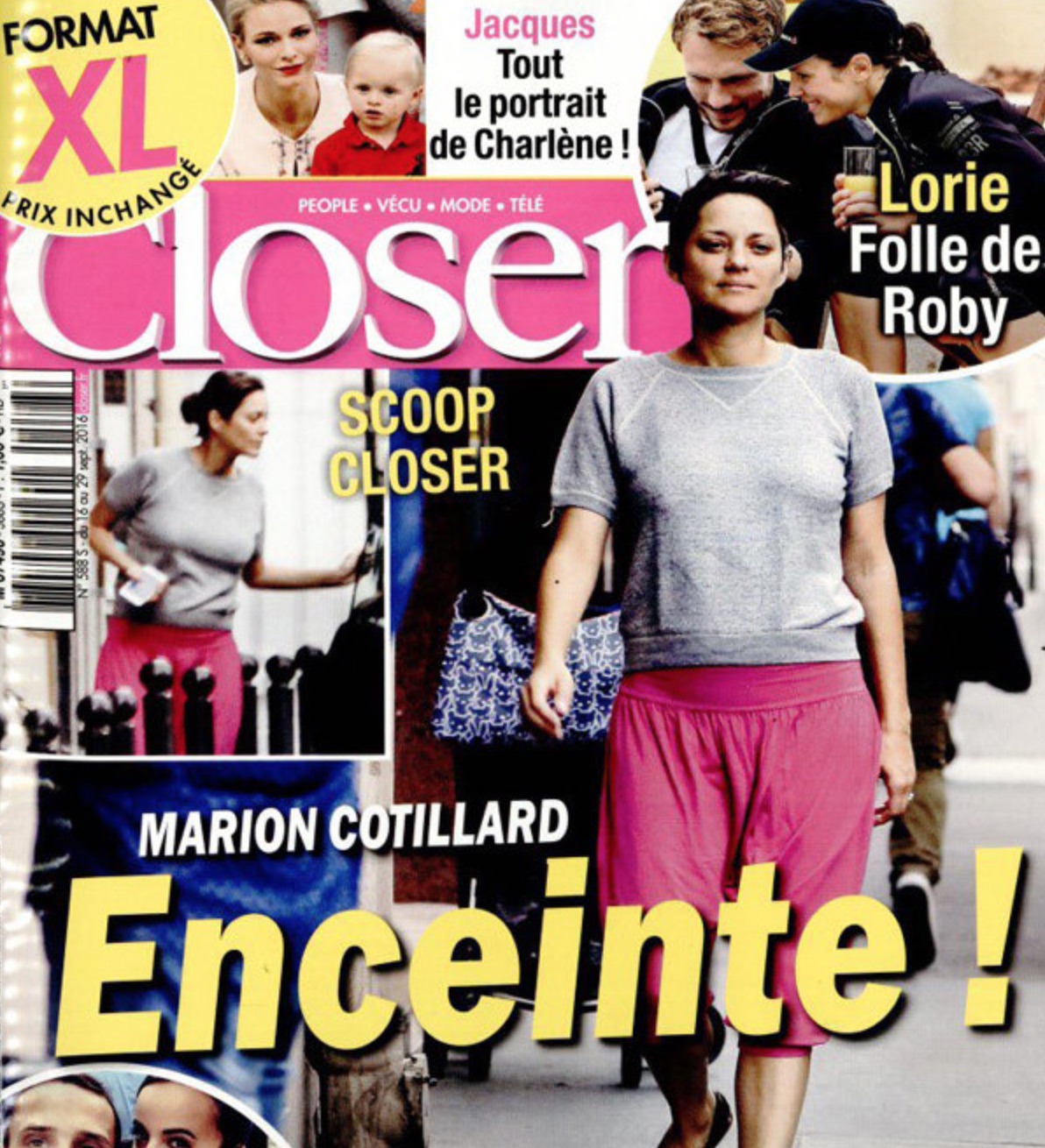 I mean this is all speculation and a French gossip magazine is hardly the best source of anything, but it certainly sounds like it adds up and would be a reason for Angelina Jolie to file for divorce. You can't really tell anything from that picture though, can you?
There's bound to be way more coming out about this in the coming weeks though so we're probably just going to have to wait and see. I imagine it will be denied to the hills by everyone involved though.
For more Brad Pitt, check out Fight Club's first fight without Brad Pitt in it. It all makes sense now.