I've known about the fact that TGI Fridays have done endless appetisers in America for a long time and have always been jealous of the concept of it – even though the actual execution might be slightly ridiculous in terms of filling you up and making you feel sick. Still, at least they had the option over there, you know?
Thankfully though now we can say that we have the choice over here, as endless appetisers have finally reached these shores. The idea is that you pay £10 and can have as many portions of your favourite appetiser as you want during your meal – well let's be honest it's probably going to be your whole meal isn't it? – and if you want to pay £13, then you can have as many different orders of your favourite appetisers as you want.
This of course means you can eat TGI Friday's famous wings, their loaded cheese and bacon potato skins, mozzarella sticks, the new pulled pork sundae (pictured below), nachos, chicken strips and all the rest. Oh yeah.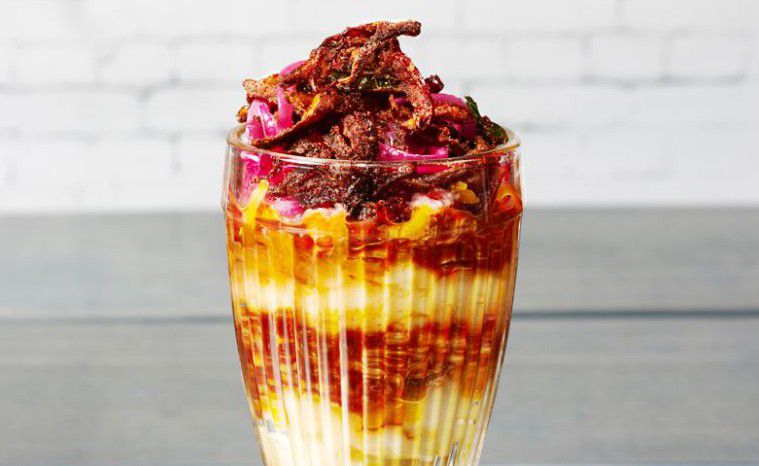 Of course, there are going to be a few rules that you have to abide by but they're not that outrageous in this situation. Obviously each unlimited order is just for one person so you can't rock up with all your mates and share it, you can't unfortunately order them concurrently and you have to have finished everything on your plate before they'll bring you the next one. Other than that, you're good to go. Let me at them.
For more TGI Friday's, check out when they recently became the first virtual reality restaurant. Cool.