Whilst the vast majority of us reading this probably enjoy watching pornography, I doubt too many of us have ever actually given serious consideration to becoming porn stars and looked into what is actually required for such a role.
Featured Image VIA
Thanks to a Redditor called 'carnageeleven' (cool name) though, we now know exactly what is required and it's put me off being involved with pornography even more. Not that I would qualify in the first place, as you'll see.
Carnageeleven explains that their friend was offered a job as a male porn star with BangBros in Miami for $35,000 a year – about £27,000 – and it sounds fucking grim for that amount of money:
Firstly, they're only looking for guys with an eight or nine inch dick.

If you pass that test, then there's a few other requirements too: can get hard very quickly with little to no real stimulation. And you should be able to cum on command. You shouldn't have a problem with doing some things that might seem gay to most men. Rubbing you're balls on another man's balls while DPing an actress is a pretty common thing. You have to have a professional portfolio. Modeling pics, maybe some experience, even if it's amateur.

If you get as far as an interview, you will walk into a room with an older dude. He will tell you to pull out your dick. You have 30 seconds to get hard. There may or may not be an actress there. She may or may not help you. As in, she'll allow you to look at her boobs (if you're a good looking dude she might even let you touch her. Nothing below the waist). You will be asked to masturbate for around 10-15 min, again… With no visual stimulation or anything. The director will tell you to cum. You have a minute, tops, to blow your load.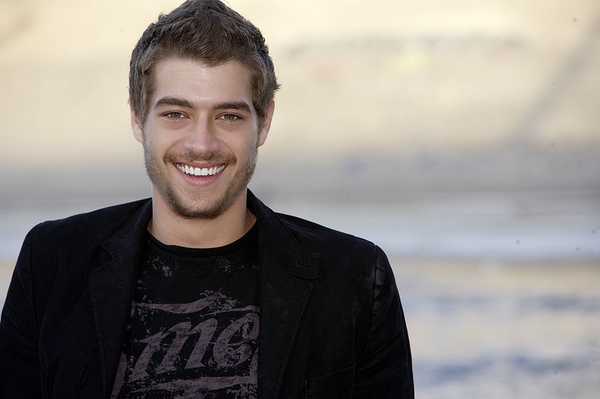 Then you have to do that all again, but this time you only have 30 seconds to get the money shot.

Being able to 'control your nut' is the most important skill but being able to get hard and cum on demand and being able to aim with a 'snipers precision' are also critical.

While filming a shoot, you are expected to stay erect while they change camera angels, chit chat about what the director wants, reapply the female actress's make up, fuck around with lighting, etc. You've got you be able to fuck in very odd positions. For example, leg up doggy style, sideways shot from behind. Keep in mind they're looking for good shots of the woman and you're just a dick.
Yeah I mean I always knew that the porn industry was kinda seedy but man, that sounds even grosser than I had ever considered. Probably going to end my interest right there and then, sorry if anyone was thinking of tapping me up.
For more porn stars, check this video of them explaining their grossest on set experiences. If this article didn't put you off then that will.