There are some absolutely insane offers popping up over the Christmas period and the latest one comes courtesy of our friends over at Tesco who have just reduced their most popular whiskey brand by almost 50%.
Featured Image VIA
Jack Daniel's might not be everyone's favourite whiskey – I'm certainly no big fan – but you can't really argue when it's getting reduced from £32 to £18 can you? You've gotta be careful though because that's also the price they're selling a 70cl bottle of the stuff, so make sure you don't get the two confused when you're picking them up. That would be a major error and you would feel like a real dickhead if someone spotted you with the wrong one.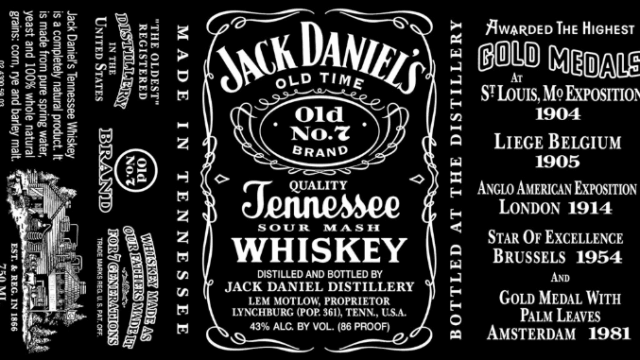 If you're on the level about whether it's worth picking up a bottle this xmas, here's what Tesco have to say about the whiskey:
A warm amber colour with aromas of sweet vanilla, this is a smooth, full-bodied whiskey, with flavours of orange, brown sugar and spice, and a long rich finish.

For one of the world's best-known drinks, fill a glass with ice, pour in a measure of Jack Daniel's Old No. 7 and top with cola. Or simply enjoy neat over ice for slow sipping."

Jack Daniel registered his distillery in 1866, making it the oldest registered distillery in the United States. It's here in Lynchburg that every drop of Jack Daniel's Tennessee Whiskey is still produced and bottled today.
Yeah still probably not gonna convince me but maybe I'll pick up a bottle for a dear friend. Nothing says 'I Love You' like a reduced bottle of JD, right?
For more (possibly better) whiskey, check out when Aldi's discount brand won a prestigious award. Maybe pick that up instead?