Nando's has long prided itself on the hotness of its sauces with many a challenger sweating their asses off as they attempt to finish wing roulette.
Featured Image VIA
Previously, the hottest sauce available from Nando's was the Extra Extra Hot Peri Peri sauce but they've now decided to stock their new Vusa sauce in Tesco and are claiming that it's the hottest one yet. Zusa means 'excitement and fire' in Zulu and the sauce contains the most chilis Nando's has ever put in one of them, alongside citrus, garlic and onion.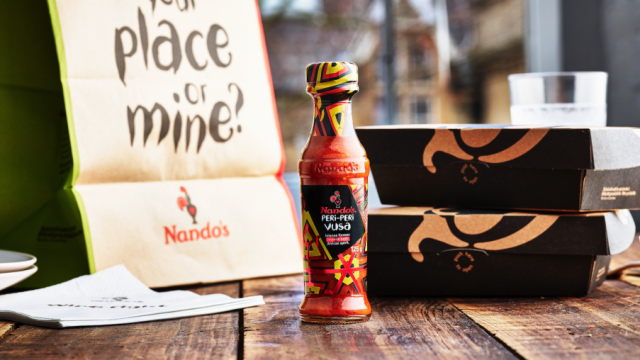 Sounds hot, but also yummy like most of Nando's other sauces. It'll set you back £2 and what's better is that you don't even have to use it just solely on chicken, you can whack it on pretty much anything else that you want and it'll taste just as good.
Gotta love that about hot sauce – goes with everything. Only problem is if you're one of those pussies that can't take the heat.
For more of the same, check out the actual hottest sauce in the world. Don't wanna be going anywhere neat that, no way.