Terrence Howard says he has hard proof his ex-wife Michelle extorted him by threatening to release photos of his small penis to the world unless he paid her handsomely. He finally had enough this week and is taking her butt to court after paying 5 YEARS worth of support for a marriage that only lasted one year.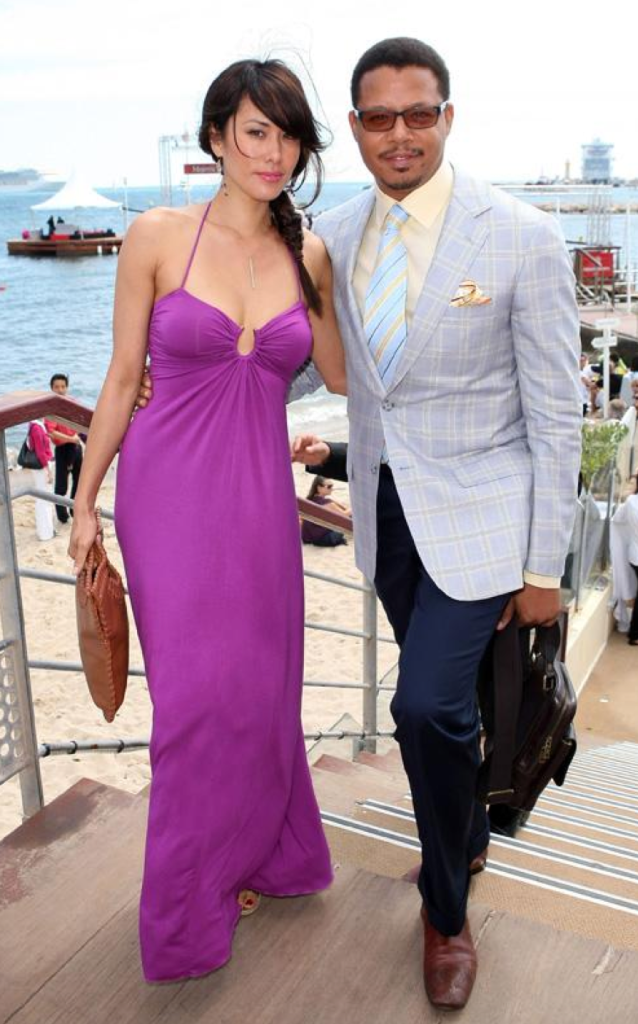 Howard says he paid her over 5 years purely because of her threats, and he even has some of their conversations on tape. One quote was:
I can make a good $2 million right now… you want to see your little dick out there in front of the TV?
Harsh. She also threatened to tell "every woman in the world" that he gave her an STD.
Not being funny, but look at Michelle. Seriously, get a good proper look at her face. She looks exactly like the kind of girl who would completely turn your world upside down if you messed with her. No doubt in my mind she would have released those pics and then after the hype died down she'd have figured out something else to make Terrence Howard's life a living hell. I guess he's kind of taken the power away from her now by exposing her sneaky extortion moves and essentially telling the world himself that he has an unimpressive penis?
Just goes to show you should NEVER let your partner photograph your penis no matter how long you've been with them for. Or at least always take the photos from an angle that are kind to your penis. Never know when things are going to go tits up and someone'll need that extortion money.
Find out where you rank on the official world average penis size scale HERE.