Seems like Coronavirus is out there affecting pretty much everyone in the world right now, but it's giving very few people the chance to make their lives better – for the most part it's just sentenced everyone to three months stuck in their homes which nobody seems too happy about.
Featured Image VIA
For disgraced rapper Tekashi 6ix9ine though, the Coronavirus may have given him an early way out of his actual prison sentence. He was sentenced to 24 months in prison last December for racketeering and other offences after he snitched on his former gang mates for a reduction in terms.
His lawyer – a guy by the name of Lance Lazzaro, who couldn't sound more dodgy if he tried – is now arguing that Tekashi 6ix9ine should be released early due to the Coronavirus as he is an asthma sufferer that has also recently been diagnosed with bronchitis and sinusitis. He's also claimed in a letter to a judge that his client has been suffering from shortness of breath recently and that prison guards were refusing to let him see a doctor as well.
It seems likely that he might actually be released as he was already cruising towards getting out in August due to his good behaviour. Here's what one member of his crew – someone called Dawn Florio – said about it to Complex: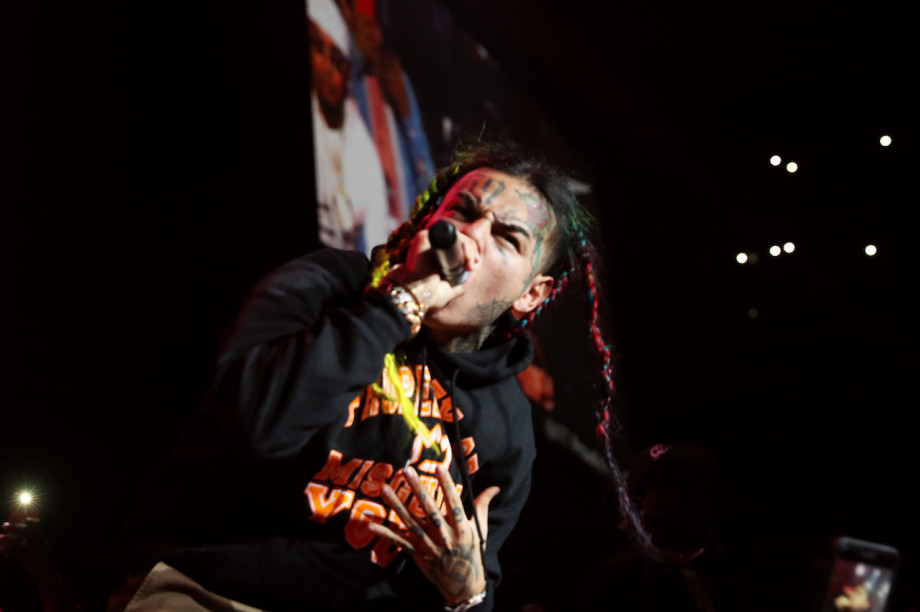 The reason why he's getting released early is because he's the perfect model prisoner.
I guess he really did learn his lesson – guy thought he was a bad ass gangster but when faced with a 47 year sentence, he sold out all his homies for a much much shorter one and now isn't causing any trouble in prison either. Maybe the system does actually work? Or maybe he just has loads of money and bribed someone to get out early?
Whatever's going on, hopefully Tekashi will be out soon and on lockdown in the real world so he can produce an album about how he's a law abiding citizen and a complete pussy now. Would love to see how his fanbase responded to that.
For more of the same, here he is singing a $10 million record deal whilst in jail. Fantastic.