Tekashi 6ix9ine can't seem to stay out of trouble no matter how hard he tries as the latest news is that he's been admitted to hospital after overdosing on caffeine and diet pills. Lol?
Featured Image VIA 
Apparently Tekashi has been taking a diet pill called hydroxycut which increases his heart rate as he's trying to lose weight after piling on the pounds whilst he was in prison. At one point he weighed over 200lbs and is trying to get down to 150.
Anyway, in his eagerness to do this he ended up taking two of the pills one day instead of the recommended dosage of one and this coupled with the McDonald's coffee he was drinking caused him to sweat excessively whilst he was on his computer. This then caused him to overdose and head to the hospital.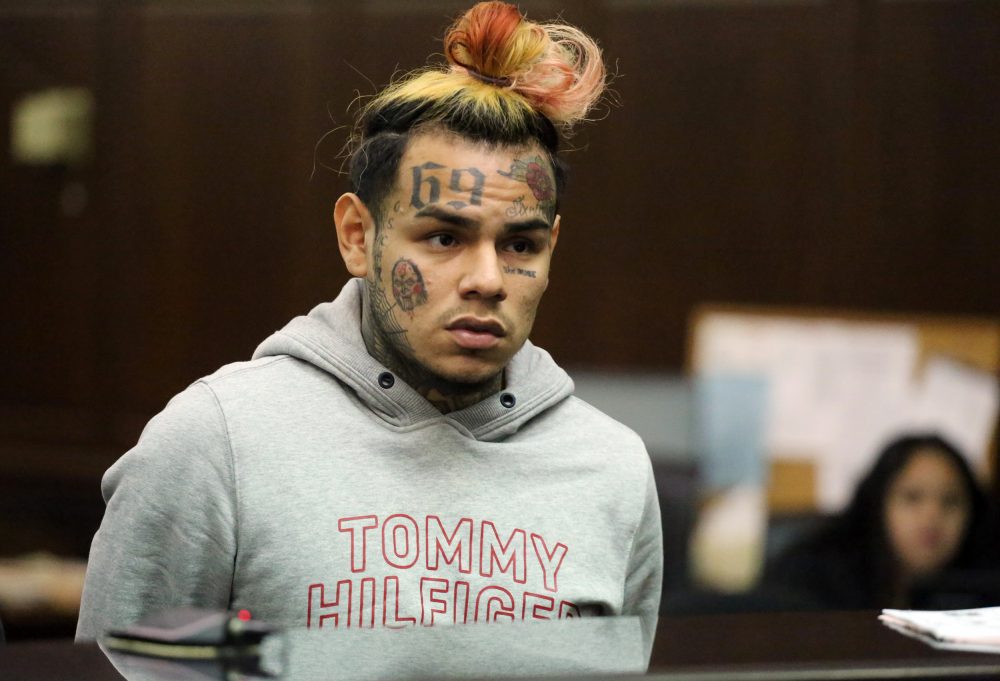 Not sure if I'm believing this because it sounds like the stupidest overdose ever, but it also has a level of detail in it that makes you think it's so stupid that it could actually be real. Most surprising thing about it is that millionaire rapper Tekashi is so basic that he drinks coffee from McDonald's – even the poorest of the poor don't drink that shit? Guess he's keeping it authentic though sure.
Wish the guy the quickest of recoveries though, sounds like it was a horrible time for him. Good luck on the weight loss journey too homie.
For more of the same, check out this story about how he had to be relocated after his neighbour revealed his location. Guy has all the problems.