I got up to some dumb shit when I was a teenager but I don't think I was ever as much of a prick as the people featured in this story – it's almost like something that might have happened in that classic movie Kids, only even worse.
Featured Image VIA
We're over in Bury St Edmunds – which has always struck me as a way nicer place than this behaviour would have you believe – for this story, where four teenagers have been arrested after they went way below the normal levels of common human decency. That's because the four kids noticed a disabled woman sitting on a park bench on Olaves Road on Friday night and decided to throw eggs and flour on her and then pose for photographs with her afterwards: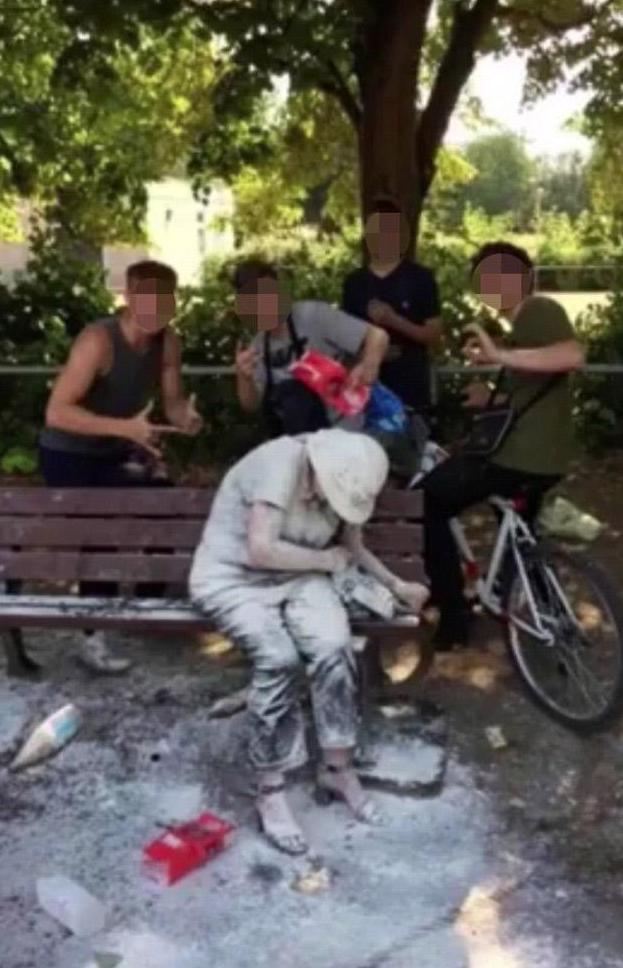 I mean why would you do that? Apparently there was some kind of verbal altercation between the two of them before all this happened but even so I don't think it's any excuse to just throw stuff all over this poor woman. Kinda weird she just sat there and took it, but I don't really know anything about the level of her disability or the situation really. Safe to say she wasn't enjoying herself though.
Locals are saying that they're part of a bigger gang that have been terrorising the town and causing a ruckus for the past couple of weeks and it seems like the police are taking this incident and their general behaviour pretty seriously. Two 15 year olds and two 17 year olds have been arrested in connection with the incident and released on bail and Inspector Anthony Bridgland said:
This type of behaviour is totally unacceptable and we are treating the matter seriously.

We know this incident may have caused concern and anger both in the local community and online, but we would like to reassure everyone that we are tackling the matter robustly and supporting the victim.
Good work. Hopefully these little bastards get the book thrown at them for being such cruel bell ends. Fingers crossed.
For more of the same, check out this story about a guy who tragically died because of his love for pickled eggs. Shame.