A law student from Edinburgh has spoken out about a creepy offer she was made while searching for accommodation in Paris.
Images VIA
Erin Clark, 19, is studying at Edinburgh University, but was moving to Paris as part of her course at the Paris Institute of Political Studies. She was posting on various accommodation pages trying to find a temporary home when a man named Francisco got in touch, asking her if she still needed a room.
All seemed to be going well during their conversation, until Francisco's motives for letting her stay became obvious: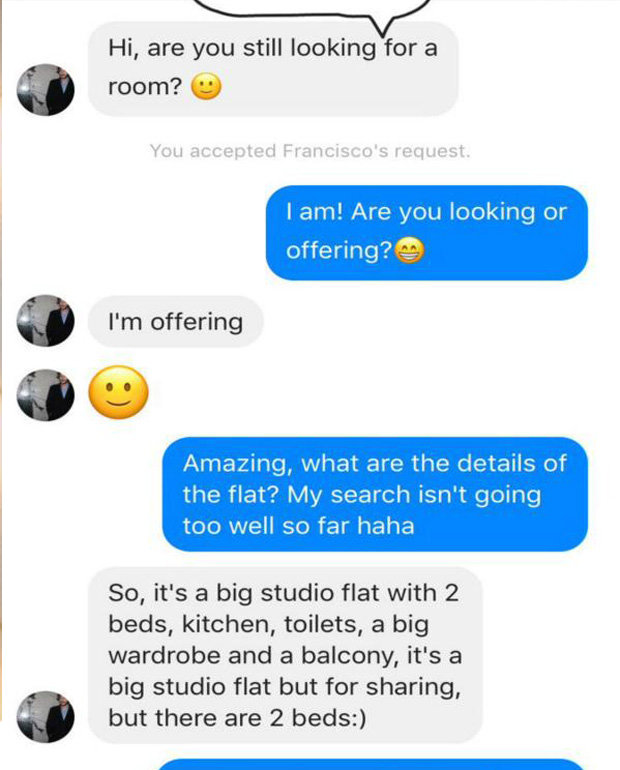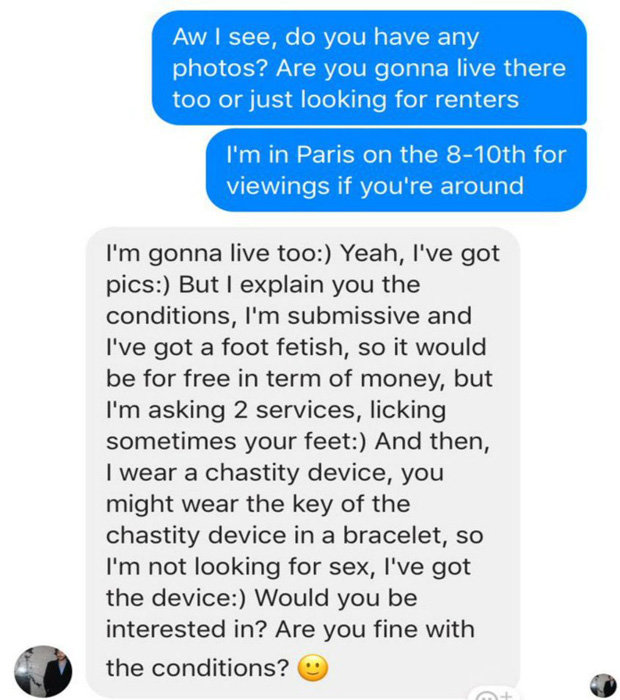 Well that got weird pretty fast, don't you think? One minute they were discussing house facilities, the next minute he was asking her to wear a chastity device and lick his feet.
Erin decided to shame the Landlord and posted the text exchange on social media, alongside the caption:
Flat hunting in Paris is going really well thanks for asking!
Poor girl – hopefully she finds a place soon that doesn't involve creepy landlords and their extreme fetishes. Fingers crossed.
For more landlords from hell, check out this one who was caught having sex in his tenant's bed then using her wedding dress as a towel.