Back when I was at school, sex education was literally just a list of things not to do followed by the advice: "wear a condom". Not sure if it's any different now but this 14-year-old girl certainly has the right idea of how to deal with a guy or girl objecting to using a condom. Pretty sure she is going to be sorted in future relationships.
Jordan Fridman, 21, posted the photo of her younger sister Mariah's sex education homework on Imgur. According to the caption:
Two years ago today, my then 14-year-old sister got suspended for submitting these answers for her sex-ed class. I'm so proud of her.
I know that Mariah swears in it quite a bit, but I think suspending her was too far. If anything she should have been congratulated on her awareness that babies and STDs suck way more than wearing a Johnny. These are proper answers that you can apply to real life — I know I'll be using a couple of these in the future.
Check out the answers below: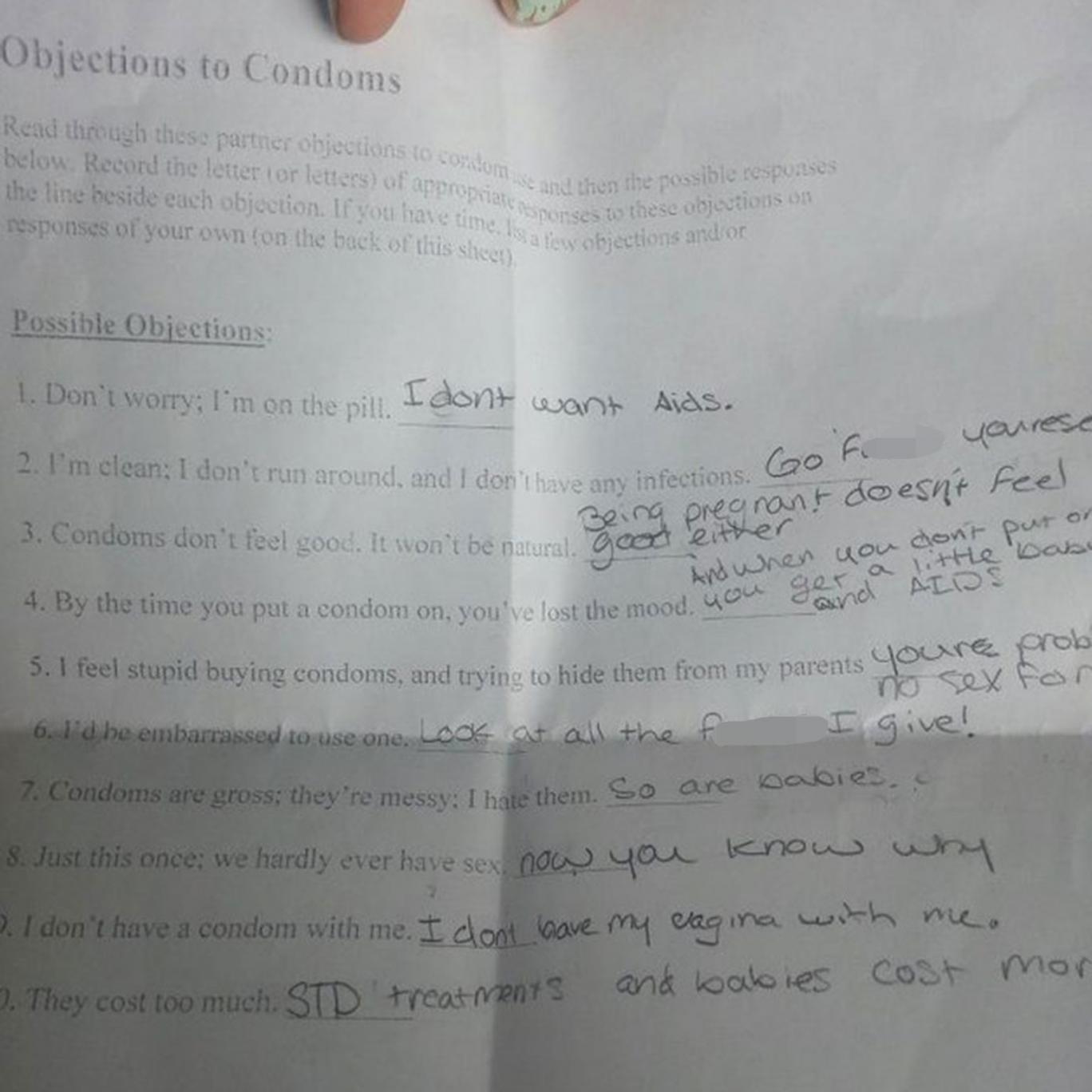 How good are they? One of my favourites has to be number 8:
Q: Just this once; we hardly ever have sex.

A: Now you know why.
So sassy. As said, it's pretty stupid that her school actually suspended her for it. One of her teachers agreed, noting:
I respect the kind of answers she gave, but the language is a good reason for action. Perhaps not suspension though.
Damn straight. Still at least their school seems to give a shit about sex education — unlike this one that refused to teach it despite a massive outbreak of Chlamydia.