A student over in Russia committed suicide earlier this week after killing his teacher and taking a sinister selfie with his victim.
Images VIA
It is believed that Andrey Emelyannikov used a knife to slit the throat of his 44-year-old health and safety lecturer at a polytechnic in Moscow before killing himself.
A gruesome picture has emerged showing Emelyannikov smiling as Sergei Danilov bleeds next to him.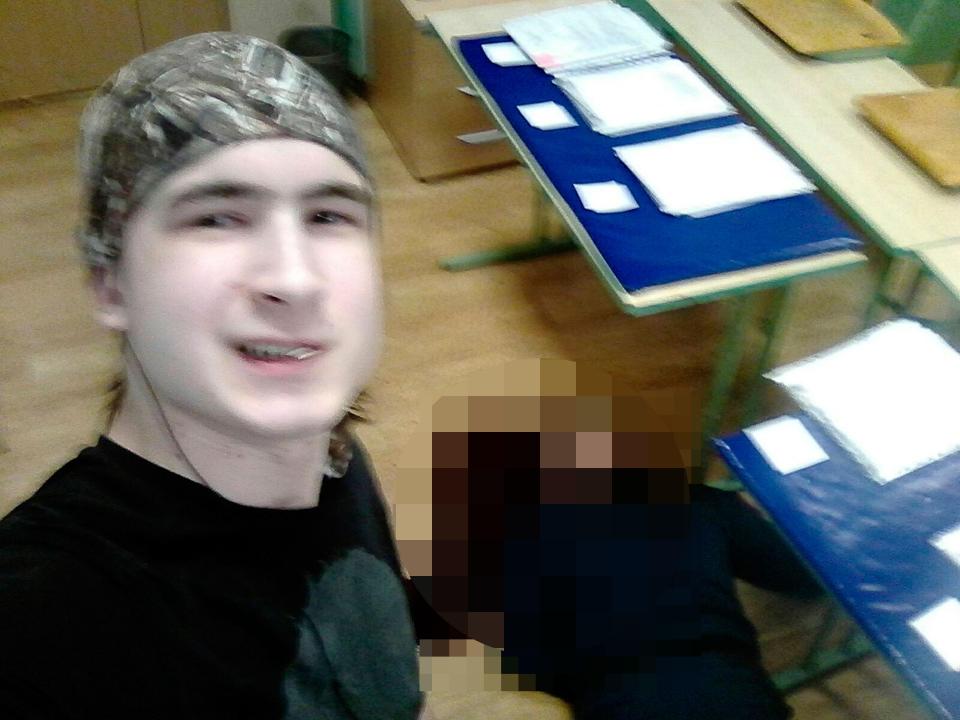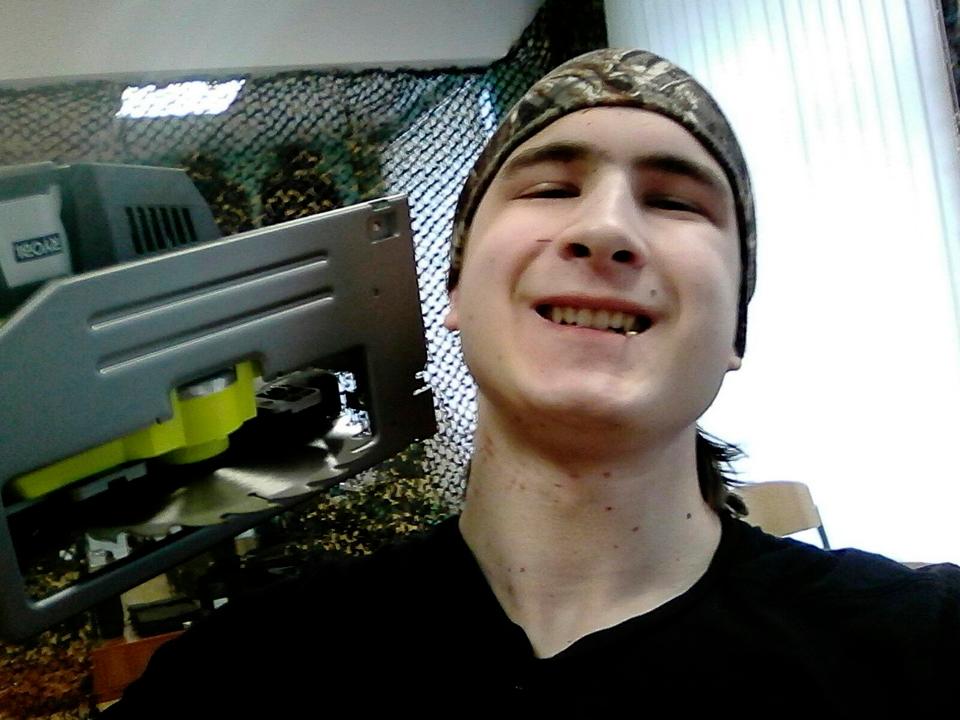 Law enforcements have linked the killing to a variant of a group of suicides that have occurred in Russia recently due to the social media death game called 'Blue Whale'. This involves players completing 50 tasks including things like watching horror movies and self harming before the final task which involves them committing suicide in some way.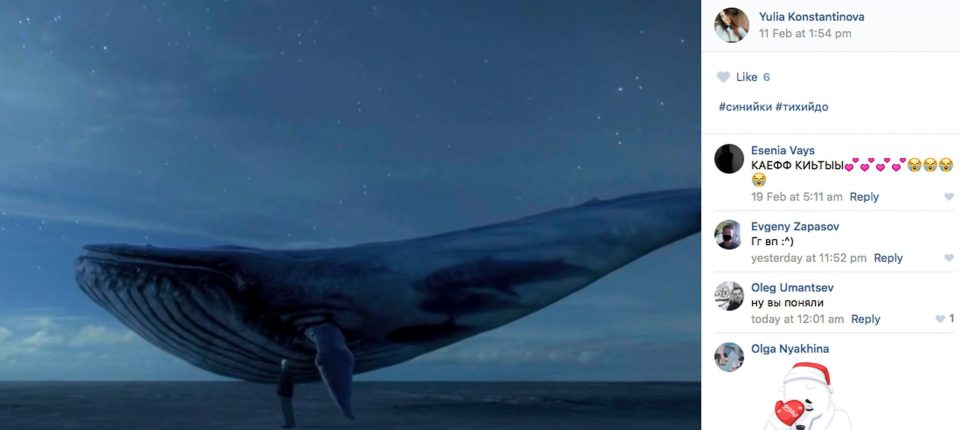 Detectives reckon that, "this was some kind of a game which by all characteristics remind of the Blue Whale game." This is the main theory that investigators have come up with so far. Local news channel NTV added:
The murder happened during a break in classes when the student came to his teacher from behind and stabbed him with a knife to his neck.

Then he posed for several selfies, smirking and looking relaxed with a toothpick nonchalantly in his mouth.

He then killed himself with an electric saw.
So grim and also a completely and utterly bizarre thing to do. I know the police are trying to say that it's linked to some sort of social media game, but that can't be a standalone trigger. It's chilling that an 18-year-old student could murder someone so callously and then actually look happy about the ordeal just moments before taking his own life. How long was he planning this for and what was his motive?
Well, according to one of Emelyannikov's friends, a couple of months ago he complained about the health and safety teacher, even adding that he would kill him at some point. Seems like there's a definite motive there. But now it's up to the police to find what triggered Emelyannikov and pushed him over the edge.
To read more about the Blue Whale social media game from the beginning, click HERE.