For the younger generation, growing up online means growing up fast. One girl who is living proof of this sentiment is 18-year-old Caitlin Fink who, after selling naked selfies to classmates, has decided to launch her career as an adult movie star with Pornhub.
Images VIA
The US teen spoke out about her controversial job choice after it was reported in her school newspaper last week.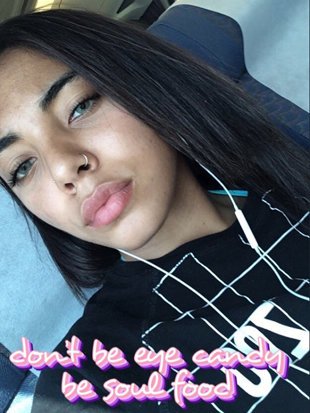 Even though some tried to get the article taken down, free speech prevailed and The Bruin Voice ran Caitlin's story.
Now the girl at the centre of the controversy wants to let people know why she took this path in life and why adult movie stars shouldn't feel embarrassed.
I feel like the district sees it as a taboo thing that should be swept under the rug, but it's really not a taboo topic.

It's just a topic that people don't like to talk about because it makes them feel uncomfortable.

Adult entertainers aren't just objects, they are actual people. They have feelings; they have goals; they have motivation.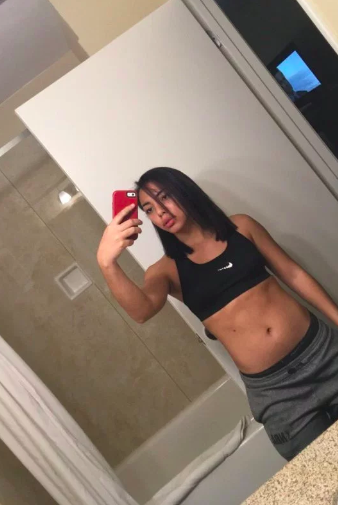 The clued up teen's journey started when she moved out of her family home following a fallout, and found herself crashing at a friend's family's house, paying them around £230 a month for her food, bills and rent.
Obviously being so young, money like that isn't easy to come by and so Caitlin started selling nudes on Tinder and Kik. So far, so good, as she claims to make around £360 for four hours' work – but she says money isn't the only reason she stuck at it:
When I first started selling, it was just for money. But then I liked the attention I got, [such as] being called beautiful. I enjoyed it because it made me feel good about myself.
One thing led to another and Caitlin later hired an agent and found out she'd be filming professional scenes for #1 adult movie provider PornHub. For the shoot, she was told she'd have to get blood tests every two weeks to ensure she was safe, and was told to get rid of her body acne as it would show on camera.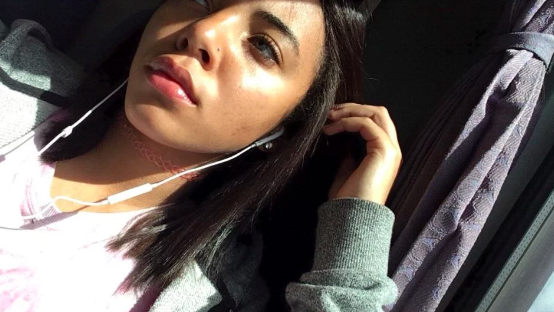 Despite being "so excited", the shoot was reportedly cancelled and Caitlin's had to take up a job as a dishwasher for the meantime.
Still, sounds like it's only a matter of time before she makes her leap into the adult movie world – not only for herself, but also to break down the stigma surrounding the modern porn industry.
For more porn star-related controversies, here's the time Mia Khalifa photoshopped her head onto an image of the Virgin Mary. Yikes!