A 16-year-old girl and her 18-year-old boyfriend laughed and joked about 'murdering somebody' in a YouTube video days after they teamed up to kill the girl's father.
Featured Image VIA
As per the NY Post, Sierra Halseth and Aaron Guerrero are accused of killing Halseth's dad, Daniel Halseth, at his home in Las Vegas in April.
After apparently killing the 45-year-old, the couple tried to dismember his body. Police said they found a bloody chainsaw besides Daniel's burned body.
Reckon they feel even a tiny bit remorseful about it…?
No doubt they would have been convicted of the murder regardless but still, what is this, amateur hour? Well I suppose so because they're only 16 and 18 and I'm guessing this is their first murder. Even still killing someone -let alone your own dad – and posting a video on YouTube days later cracking jokes while camping and alluding to a murder is just baffling.
Sierra's dad's body was initially discovered on April 9 with his house on fire. Detectives believe the teens set the blaze to try and cover up the murder, and also used a chainsaw and circular saw to try dismember the body.
Here's Sierra and her dad in presumably happier times…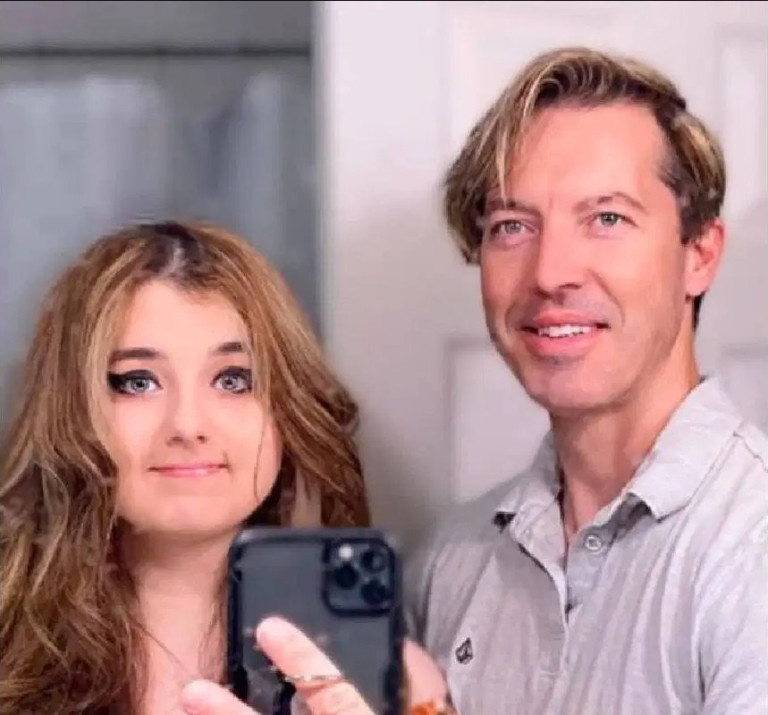 And Sierra and Aaron awaiting their fates in a Las Vegas court after being arrested on the run in Salt Lake City, Utah…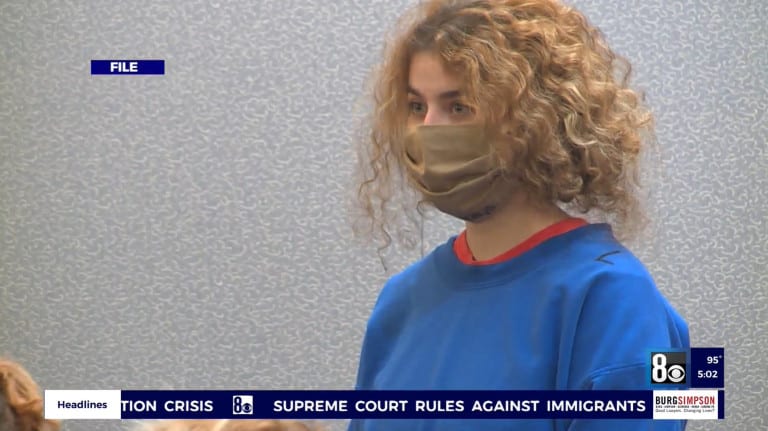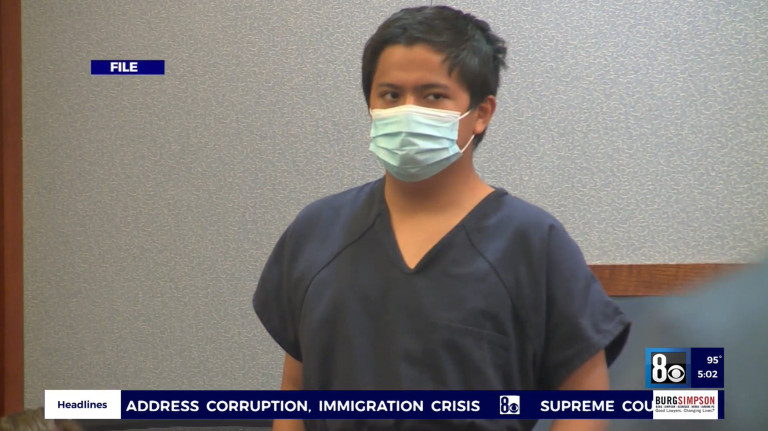 According to KVVU-TV, Guerrero's mum told police her son and Sierra dated from June 2020 to December 2020, but their parents tried to keep them apart after they had previously planned on running away. I guess this was enough to turn them into some kind of wannabe Bonnie & Clyde duo? Except they only managed one kill because they weren't particularly good at it.
The pair face charges including murder, conspiracy to commit murder, arson, credit-card fraud, and robbery, and have yet to enter a plea. Guerrero is looking at a death penalty.
To meet the 26-year-old Russian heiress who masterminded a plot to murder her entire family and claim a £3m inheritance, click HERE. What a psycho.