I've never been to a bar mitzvah, but I doubt I'll ever go to one as eventful as the one where yoga teacher Lindsey Radomski let seven teenage boys fondle her breast implants and then gave a blow job to a 15-year-old.
Featured Image VIA
It happened last year in Scottsdale, Arizona. Witnesses are claiming that she was completely wasted, but Radomski herself is accusing one particular 18 year old of spiking her with the date rape drug GHB. However, prosecutors have presented the results of independent testing to the court that show that Radomski had no more than the usual levels of GHB in her blood following the incident, which kind of looks like she's screwed.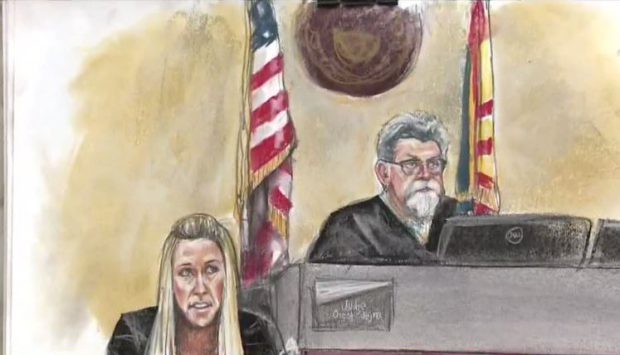 The trial is still continuing, but given the fact she seems to have admitted that the incidents that people have claimed to have happened did indeed happen, but due to the effect of a date rape drug which wasn't in her system, it doesn't look like she's going to be getting out of it. She's been charged with 21 felony counts, including sexual conduct with a minor, sexual abuse and indecent exposure so could be going away for a while.
Not sure what to think about this, I guess facts are facts and if the scientific tests are correct then you've really got to believe them. I suppose it's possible she was under the influence of another drug or that the people testing it were trying to screw her. I suppose with all the recent revelations about Steven Avery that's not that unbelievable in this day and age. We'll see how this plays out.