Another day, another school teacher shagging an underage student, only this case out of Florida might be the most sustained student/teacher sexual relationship in school sex scandal history.
Featured Image VIA
Susan Weddle, 40, was arrested this week on charges including sexual assault and lewd and lascivious behaviour after a 15-year-old boy revealed she'd taken his virginity and had sex with him hundreds of times since.
In fact the boy was a friend of Weddle's own 15-year-old son, and told police he had sex with Weddle 'several hundred times' at his home, her house, the beach and in her car over the course of a year.
The boy told authorities 'he believed himself to be in love with her' and she 'was his first and only sexual partner.' The age of consent in Florida is 17.
He said the first time they had sex was after a party that he and Weddle's son attended together following a high school football game, according to the Pensacola News Journal.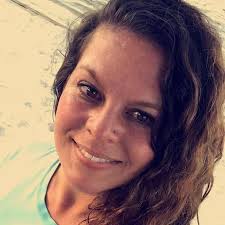 After the party, the teens went back to Weddle's house and started drinking. The boy admitted he drunkenly tried to convince Weddle to have sex with him and although she told him it was wrong at first, she eventually gave in.
Over the next year and a half, Weddle and the boy would text each other and send each other nudes. Weddle apparently also bought the boy an iPhone, necklace and bracelet.
It wasn't to last however, after the boy told a school counsellor his mum had confiscated his phone after discovering messages from Weddle. A witness who was hired to power wash Weddle's home also told police that the victim showed him a video of himself and Weddle having sex. WTF?
Weddle has resigned from her job as a teacher and Escambia County School District Superintendent Malcolm Thomas says:
We will not have any tolerance for a teacher that crosses the line.

Allegations of crossing the line sexually with a student are some of the most serious allegations that a teacher can face.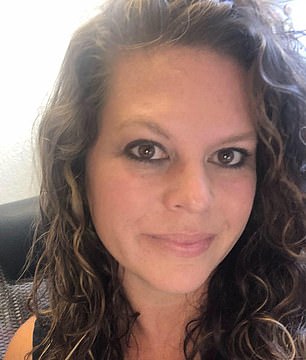 As we always say whenever a female teacher is busted having sex with a ready, willing and able male student, it's a little bit more complex than when the sexes are reversed. I mean clearly this 15-year-old lad was having the time of his life (not to mention he put the pressure on first) and couldn't stop showing off about the fact he was shagging his teacher, even showing her cleaner videos of them having sex. This boy was banging his high school teacher and he didn't care who knew it!
That being said, Susan Weddle should obviously have known better than to reciprocate the boy's advances and to carry on the relationship, having sex with him HUNDREDS of times in the house, in the car, on the beach. Not to mention all the incriminating evidence she sent to his phone. This was only going to end one way and that one way is Susan Weddle being branded a paedophile and probably having to sign a register for the rest of her life. Not the best life decision she ever made.
For the 'teacher of the year' who was arrested after giving her student oral sex twice in the classroom, click HERE.