An award-winning science teacher has been arrested and charged with carrying on an improper relationship with a student after the student told police she sucked him off twice in the classroom.
Featured Image VIA
Randi Chaverria, 36, was arrested at her home in Round Rock, Texas this week and faces up to 20 years in jail if convicted.
This comes just a year and a half after she was named Secondary Teacher of the Year by her school district for her stellar work teaching at Round Rock High School.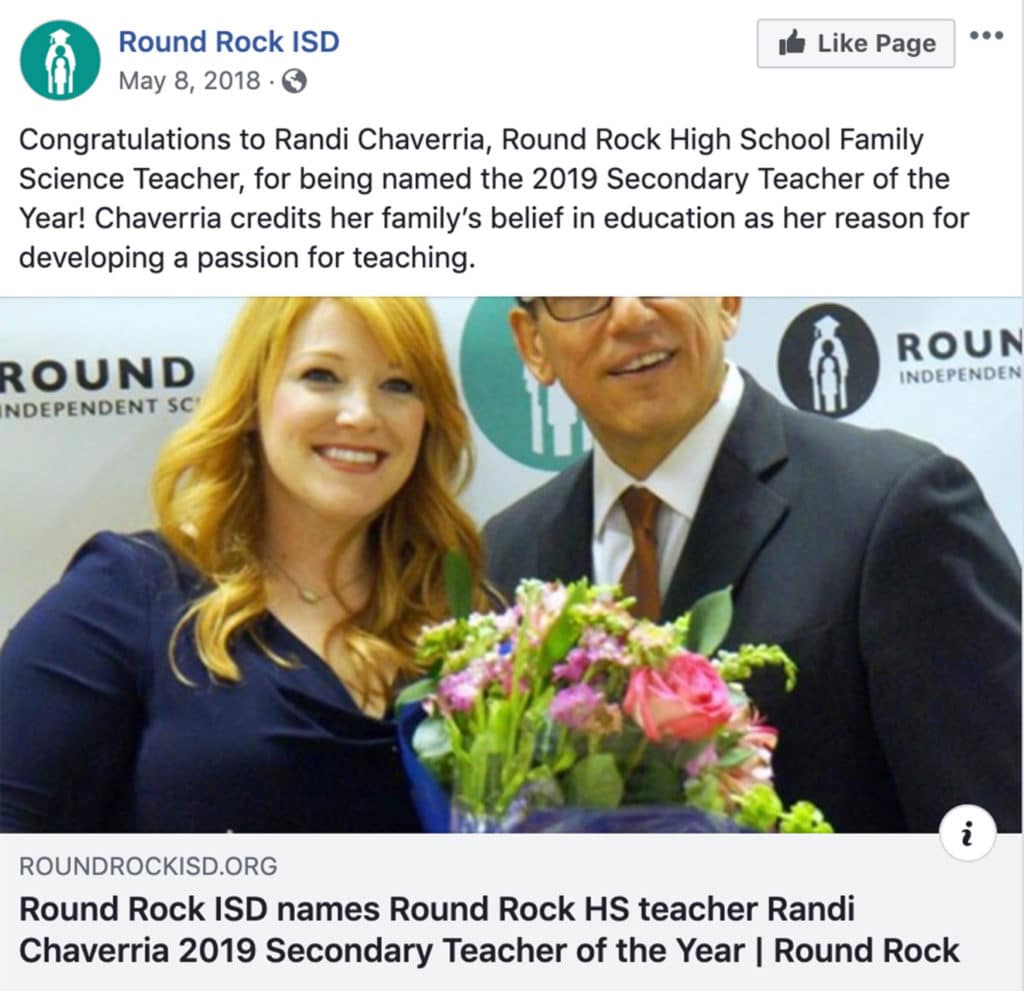 Text messages between the two seem to back up the boy's story that she gave him two blow jobs in the classroom during October 2019,
Speaking when she bagged the teacher of the year award, Randi had said:
More than any curriculum I teach my students, I hope they will walk away from my classroom thinking of ways that they can make a difference in their community and impact the lives of others for the better.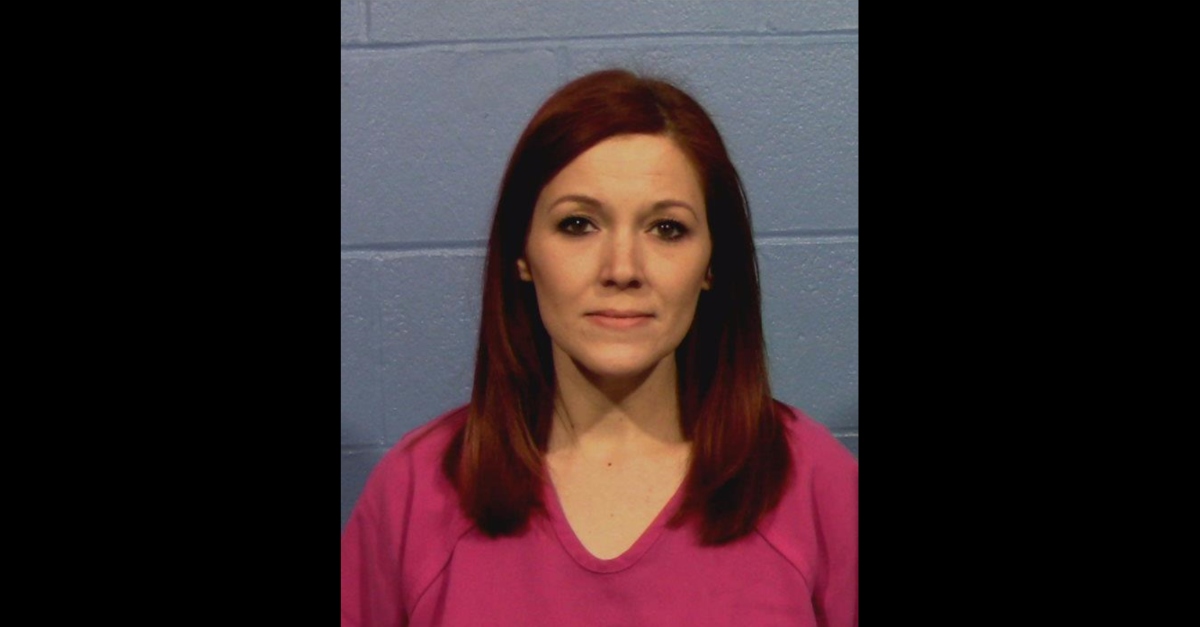 It doesn't look like there are any other details available but I'm sure the lad is very traumatised by the whole experience. I mean we can only imagine how bruised up his hand is after all the high fives he's gotten from his friends and classmates. I mean I know this is technically classed as rape and all hell would break loose if the sexes were reversed but… it's just not the same thing, is it? Hope that's not too controversial to say.
By all means fire her and put her in jail if you have to but calling this rape just seems a bit OTT in my humble blogger opinion. I can't think of anyone I went to school with who would be anything less than thrilled over getting two blowjobs from a teacher in class. Teacher of the year indeed!
For the teacher who is suing for $3 million after students passed a NSFW photo of her around school, click HERE.
[h/t Star-Telegram]