A married teacher accused of having sex with a 15-year-old schoolboy has claimed she could not have had sex with the student because she's "too short" for the position in question.
Featured Image VIA
Kandice Barber, 35, is accused of performing oral sex on the 15-year-old boy, who has not been named, and having sex with him while standing up.
As per the Metro, Kandice had already been convicted at trial last year of sending a video to the boy, showing her pleasuring herself while on a bed surrounded by sex toys, and sexually communicating with him.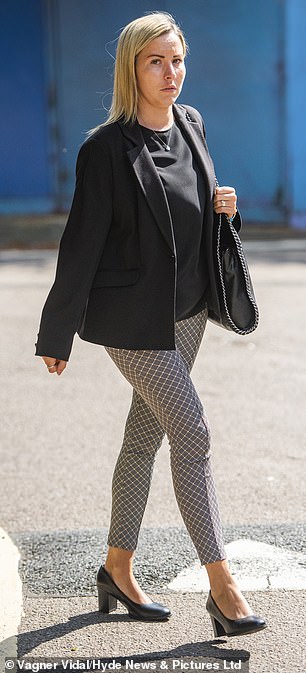 The Buckinghamshire teacher denies any sexual contact with the boy, now 18, despite the lad claiming they met for sexual activity on three occasions.
On one occasion, he said Barber drove them to the side of a busy main road and parked so the boy could perform a sex act on her, before they got out of the car and she gave him oral sex in a wooded area while he lay on the ground.
Nadia Chbat, defending Barber, asked the boy via video link in court about his claims that he had standing doggystyle sex with Kandice:
You told the police that you were stood behind her. You had pulled your clothes down. You told the officer that your hands were on her bottom so you could see her naked bottom and she used her hands to guide you into her.

You accept she is quite tiny, only about five feet isn't she, so you were taller than her at the time weren't you? You did not even think she could reach your shoulders at the time would she?
The boy replied that he had 'crouched' and bent his knees to get around the difference in height. Get in there son!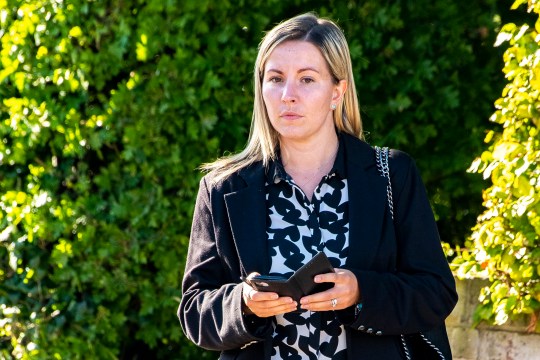 If the alleged tryst did take place, it sounds as though Mrs. Barber was the one to break it off, which is why the boy flipped out and grassed on her. The court heard that before he told his headmaster about the affair, the schoolboy threatened to 'ruin' the teacher's life if he could not resume contact with her, saying that she would lose her family.
Ms Chbat, cross-examining the boy, said:
You, I suggest, had become obsessed with Mrs Barber, hadn't you? You, I suggest, wanted more contact with her again.

The threat, I suggest, is "If you do not speak to me, watch what happens, you will lose your job and your family".

The phone calls on March 10 2018, I suggest, is you and her having an argument on the phone. She was telling you to leave her alone and you were talking over one another and you were threatening to tell the police about your communication. She put the phone down on you.

I suggest that the communication was threatening, that if she did not resume contact with you, you would ruin her life.
Ms Chbat confirmed that her client said none of the sexual activity took place and it was all lies, which the boy denied over the video link.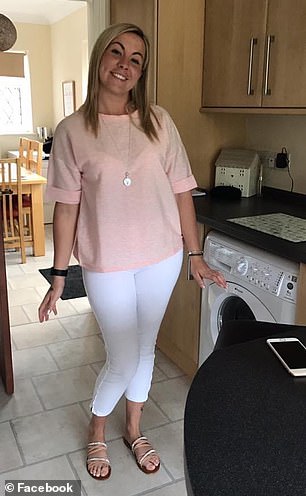 Well, who knows who to believe? The teacher who sexted a 15-year-old boy videos blasting herself with a dildo or the schoolboy who was obsessed with her and threatened to ruin her life if she broke contact with him? I guess we'll have to wait and see how the trial plays out.
There is some debate over whether this 15-year-old lad allegedly shagging his 5ft tall teacher is a "victim", but at the end of the day we all know a 35-year-old woman should have more sense than to seduce and shag a 15-year-old boy. I mean it's pretty clear the boy was besotted with her, but still. Can't have one rule for the male teachers who hook up with their underage students and another for the female teachers, can we? That's what they call equality, folks.
To meet the teacher who shagged several of her students and argued she shouldn't be jailed because they enjoyed having sex with her, click HERE. Take note, Kandice.