There are any number of celebrity beefs out there occurring at any one time, but I don't think I ever thought that Taylor Swift and Justin Bieber would come to blows over something as silly as gym space.
Featured Image VIA
This is apparently what is going down though, after TMZ reported that Taylor Swift attempted to kick Bieber out of an LA gym that she had booked for a private session. Taylor showed up at the Dogpound gym in West Hollywood for her appointment, only to find that the gym was still packed out with people that included Justin Bieber.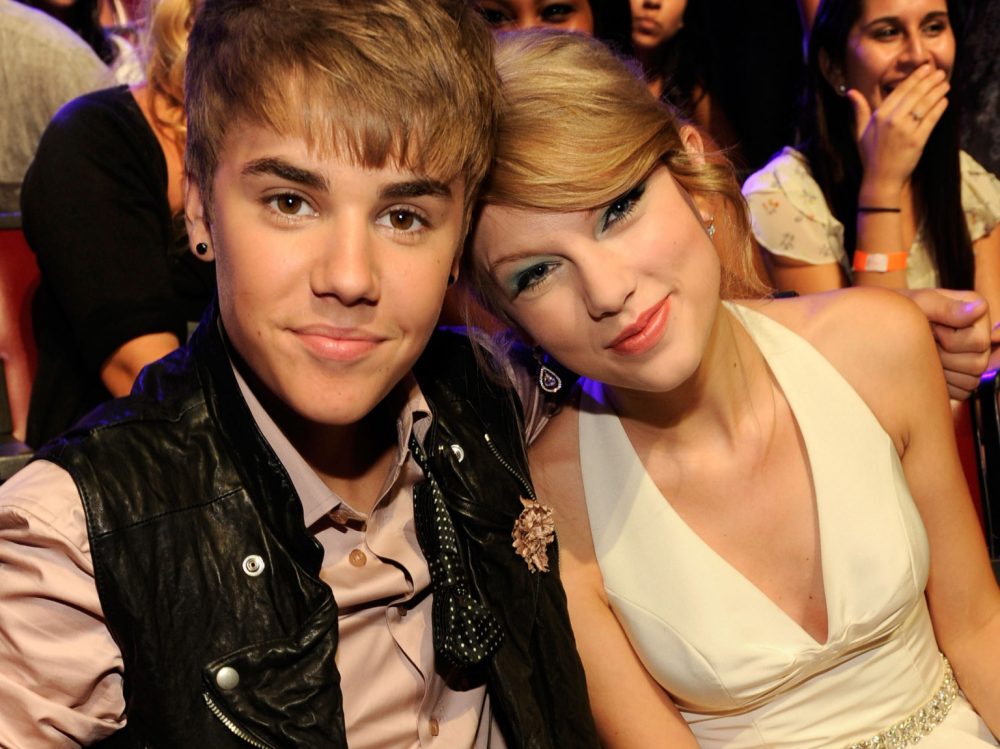 Taylor's people insisted that the whole gym clear out, but Bieber's security refused to budge until the Bieb had finished his workout. Once that was completed – although apparently he was barely working out, more just goofing around and dancing – Justin happily left along with all the other people in the gym so that Taylor could complete her private session.
Justin didn't even know it was Taylor who was booking the gym out, although I dunno if that would necessarily mean that he would have changed his actions. Not really sure if Taylor was super mad about it all or what either, but maybe this will be the latest dumb celebrity beef and can culminate with some kind of lip syncing dance off between the two of them? Any better ideas shoot me a comment.
For more of the same, check out when Bieber said he was completely fucked in the head from all the fame and women. Fair enough really.