A Newcastle taxi driver has discovered that hand sanitiser + fire is a big no-no after suffering horrific burns while testing a lighter left behind by a passenger in his cab.
Featured Image VIA
Brian Hutchinson, 42, says he has 'gone to hell and back' over the last seven weeks enduring multiple operations and skin grafts at the Royal Victoria Infirmary in Newcastle.
The dad-of-two was cleaning out his cab while waiting for another fare when the freak accident occurred. He told the Metro:
I noticed there was a dropped lighter in the back seat off my car. I had just sanitised my hands so rubbed the palm on my leg to dry them, but the tops of my hands were still wet.

I picked the lighter up and sparked it to see if worked.

The back of my hand then caught a light, then as I went to open the door to throw the lighter, my other hand caught a light, then there was like a fireball inside the car that hit my face and went over my head.

It lasted literally seconds but as you've seen from the pictures it has left me worse for wear.
Indeed – this is Brian before: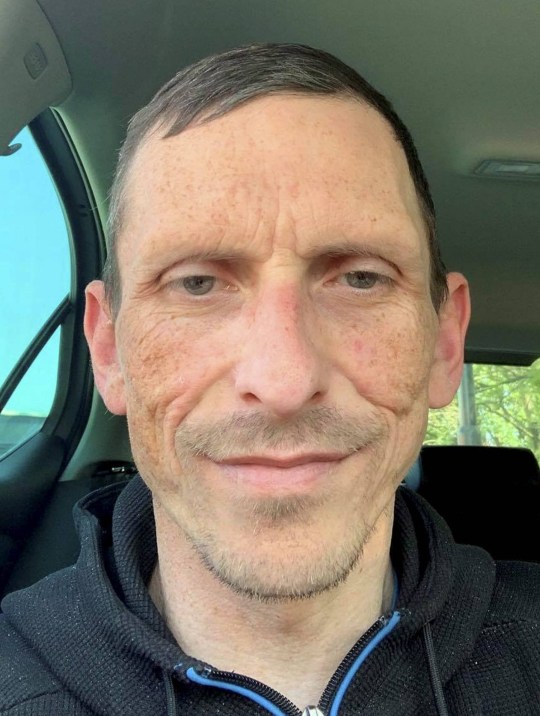 And Brian after: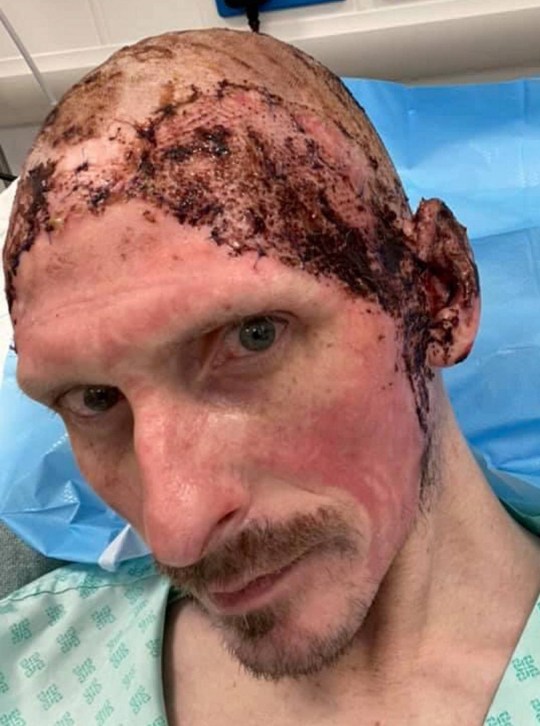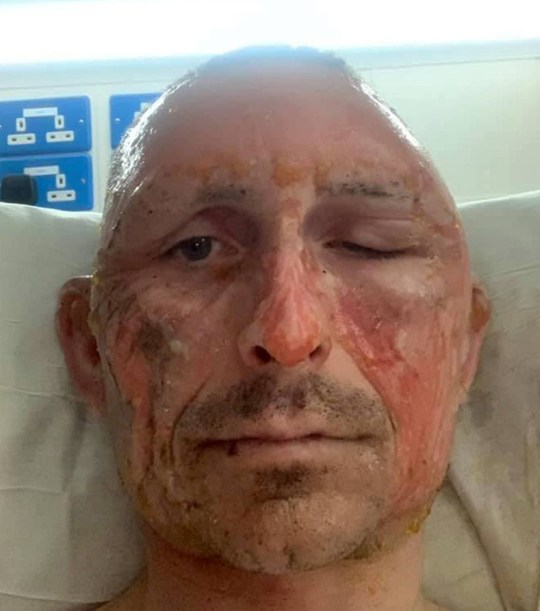 Brian went into shock before the paramedics arrived and couldn't stop shaking. He was immediately given morphine but when it wore off – the pain was immense:
When that wore off I knew about it – the pain was horrendous.
The good news is that Brian is back home recovering alongside his family, but now has to wear pressure garments on his skin, possibly for years to come.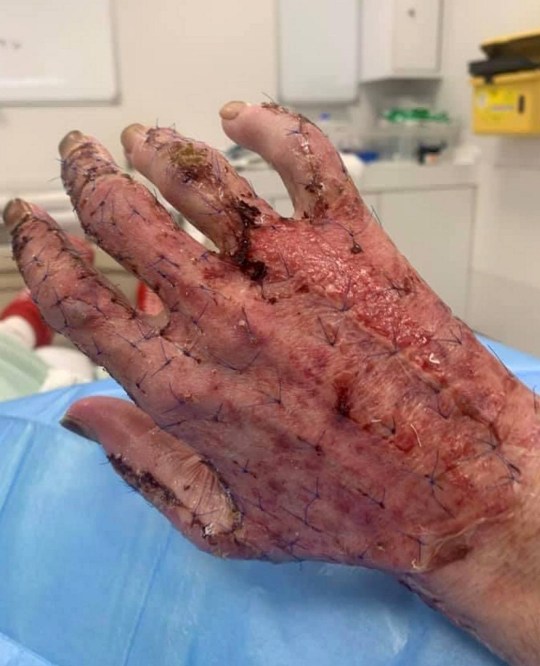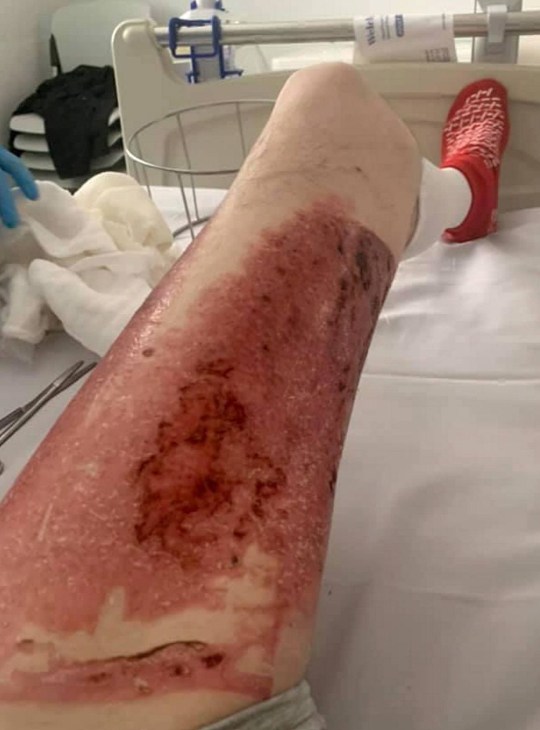 Brian added that the hand sanitiser he was using was made up from a mixture of different hand sanitisers he had purchased over the previous couple of months and added to one bottle to keep in his cab:
I was buying loads from different places and putting it into a bigger bottle as it was easier to put on due to being a taxi driver.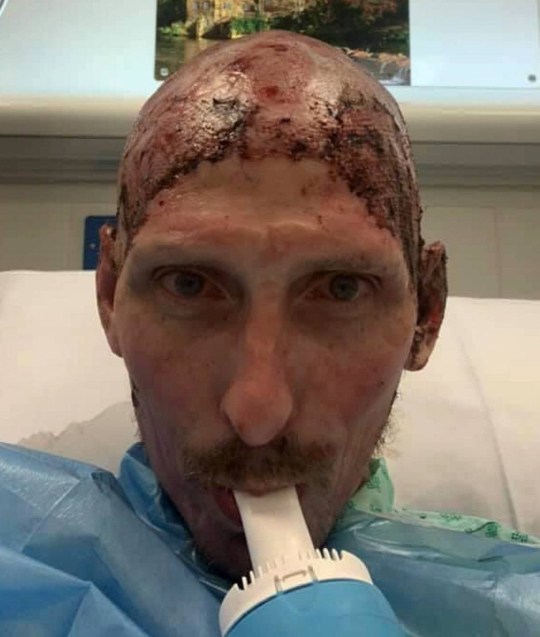 Just a tragic freak accident that really could have happened to anyone having a moment's lapse in concentration. I mean I'm sure there's plenty of people out there sparking up their lighters shortly after using hand sanitiser, and the last thing they would expect is to turn into a human fireball. I know the stuff is like 70 – 90% ethanol but how much would you need to have on your hands to cause this sort of accident? Does Brian even smoke or was he just trying the lighter out of boredom? Even more unfortunate if it's the latter.
Either way, thoughts with Brian as he begins the long road to recovery. Given what's happened he's now unable to work and so a GoFundMe page has been set up to help him. Take a look and maybe spare a few quid to help the man out.
To watch a London cabbie intentionally knock out an annoying passenger by slamming the brakes, click HERE.