Taco Bell are constantly looking to develop new flavours and gimmicks for their tacos and this natural progression has brought us to their next fantastic new product: the fried egg taco. I know we've all been waiting for that one.
Images VIA
The taco is exactly what you would expect it to be: a bunch of crap stuffed in a shell, only this time the shell is made out of a fried egg. It's called the Naked Egg Taco. Great – but is a taco a taco when the taco is made out of egg? A question we'll be pondering until the end of time no doubt.
The official press release said the following: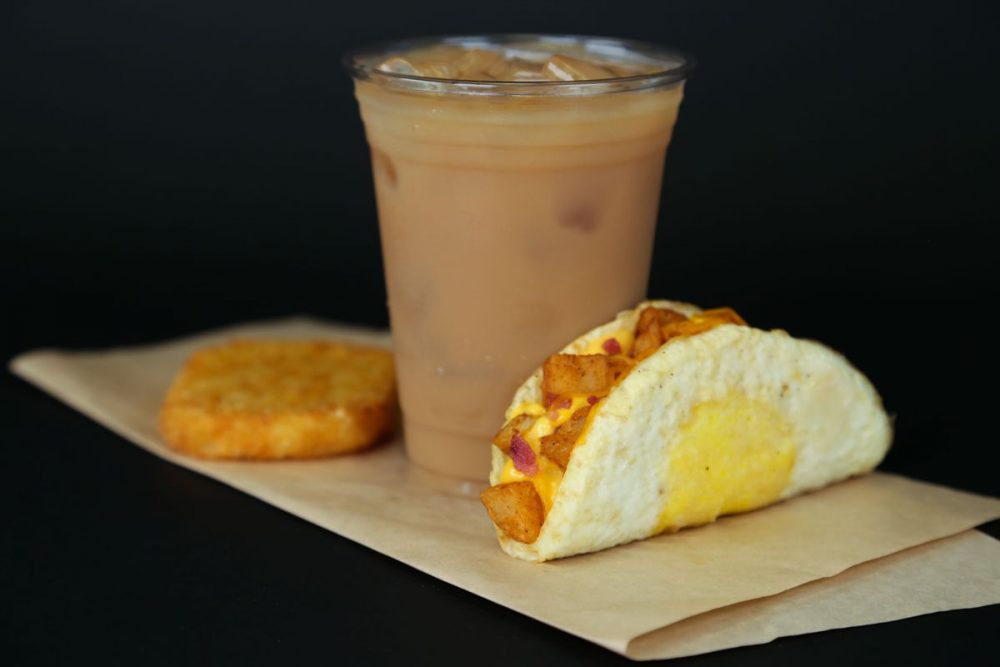 Created with a masterful shell made entirely of a fried egg, the Naked Egg Taco flips the breakfast classic inside out.

The reimagined breakfast taco delivers a mouthful of crispy potatoes, bacon or sausage, and cheese tucked in a fried egg.

Shell innovation is at the core of where we experiment – and whether it's crispy chicken, biscuits or waffles that wrap up menu item classics – we bring our fans craveable and unexpected food experiences that leave them wanting more.
Yeah I mean it's certainly unexpected – not sure if it actually leaves them wanting more though. Will leave that to anyone brave enough to try one.
They're going to be available nationwide in America from August 31st and will cost just two dollars, so you can probably afford to check one out and try it if you're over there. It's only going to be available for a limited time though, so you might wanna be quick if you're desperate to try one.
For more Taco innovations, check out the Naked Chicken Taco. Guess what the USP on that is.