Yesterday everyone got pretty upset by the fact that rapper T.I. admitted that he took his daughter to a gynaecologist every year to make sure that she was still a virgin because it's just totally cringe behaviour, but nobody had actually heard what his daughter Deyjah actually thought about it. Kinda important when you think about it.
Featured Image VIA
Anyway, Deyjah has decided to pipe up and offer her opinion on what it's like to have a psycho controlling parent like that and it seems like she's unsurprisingly pretty pissed off about it. A whole bunch of people sent support to her Twitter account for her dad's archaic actions and she replied with the following tweet and then liked a bunch of tweets that had been particularly scathing about T.I.'s actions:
i loveeeeeee yalllllll🥺

— Deyjah Harris✨ (@yafavdeyj) November 6, 2019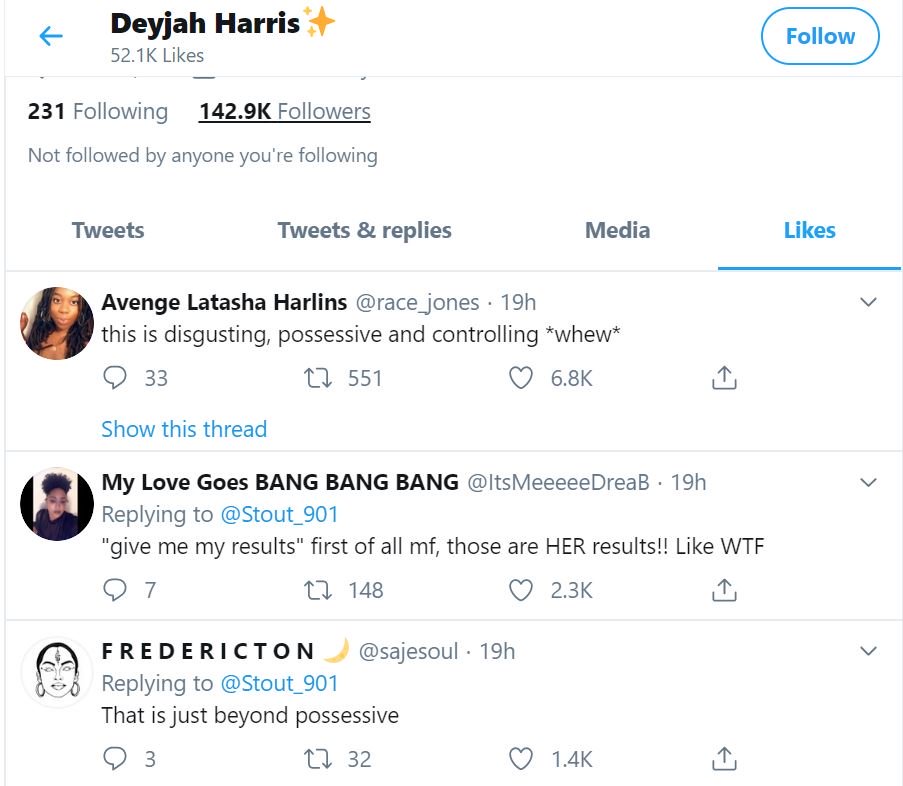 I mean fair enough really. Even if she was cool about this process – as T.I. alleged that she was – then it isn't really that cool that her dad is going into the public domain and letting everyone know about it as well (it originally came up in a podcast that T.I. was appearing on).
And to be honest I find it highly unlikely that an 18 year old girl just starting college isn't going to be horny AF and wanting to get it on with a bunch of people when she's ready for it – the last thing she needs is an overbearing father literally checking her virginity. Fuck off T.I.
For more of the same, check out Danny Dyer talking about when he lost his virginity. Legend.