Danny Dyer is never far away from the headlines because he's always doing something stupid and today is no different, as he decided to reveal to his 11 year old daughter Sunnie that he lost his virginity when he was just 14 years old. Great parenting there Danny.
Featured Image VIA 
The pair were appearing on a new Channel 4 show called Let's Talk About Sex which sees a whole bunch of celebrities talk about their sexual experiences – from masturbating to losing their virginity – to celebrate mandatory sex education lessons being introduced to secondary schools in 2020. Not sure why that meant Danny had to appear with his 11 year old daughter, but here's how the conversation apparently went: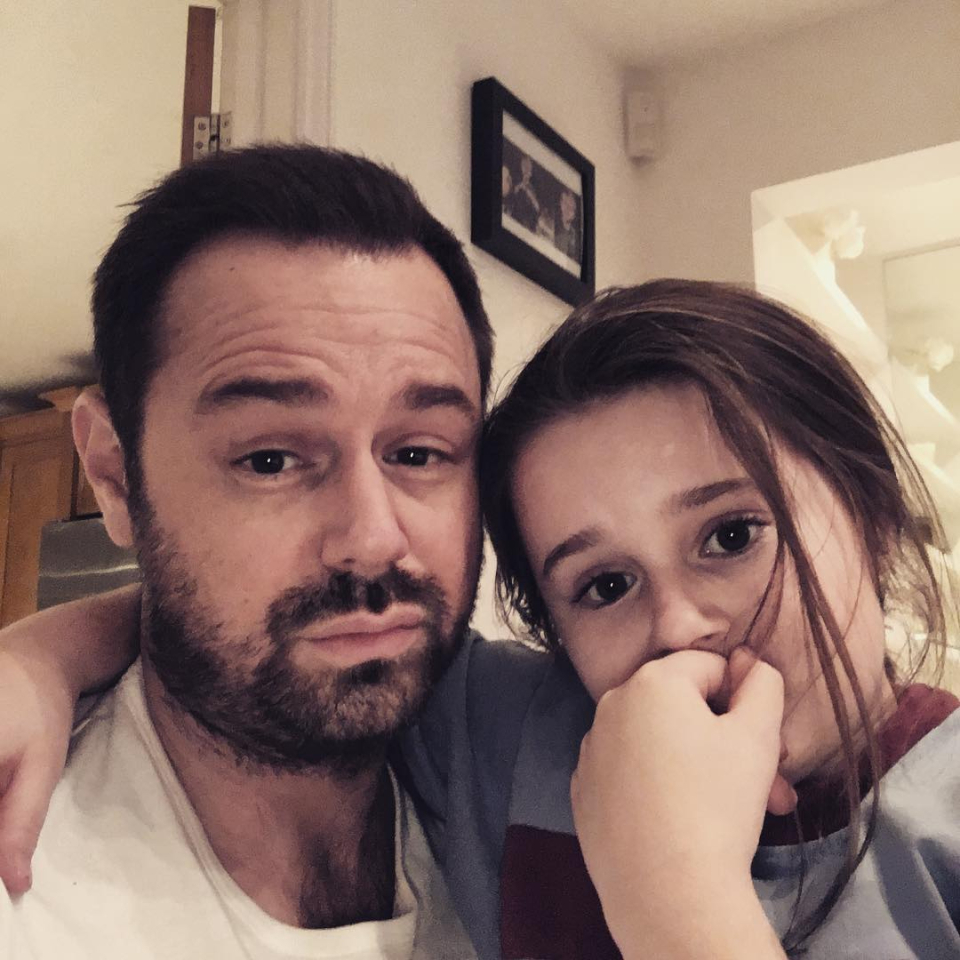 Danny: I was having sex with your mother before puberty darlin, when I was 14.

Sunnie: 14? You had sex at 14? That's like me having sex at 14!

Danny: That won't be happening love.
Lol, talk about being on brand there Danny? I guess you really do get what you see with that guy. Not really sure how he was managing to have sex before he reached puberty – I don't think that actually really works? – but you know, fair play for trying I guess.
No idea when the show is airing or who else is appearing on it, but it sounds like it's gonna be worth a watch doesn't it with banter like that eh? Ugh.
For more of the same, check him out being king of the memes a couple of years ago. What a legend.