A visit to the local swimming baths isn't the sort of activity you would associate with a boozy holiday abroad – it tends to get in the way of the drinking – but that could all be about to change. And it's all because of a rather innovative brewery in Austria that has opened the world's first ever beer swimming pools.
Featured Image VIA
For the princely sum of £200, visitors to the Schloss Starkenberger brewery in Tarrenz can enjoy a dip in one of seven specially brewed baths or "Das Bierbad".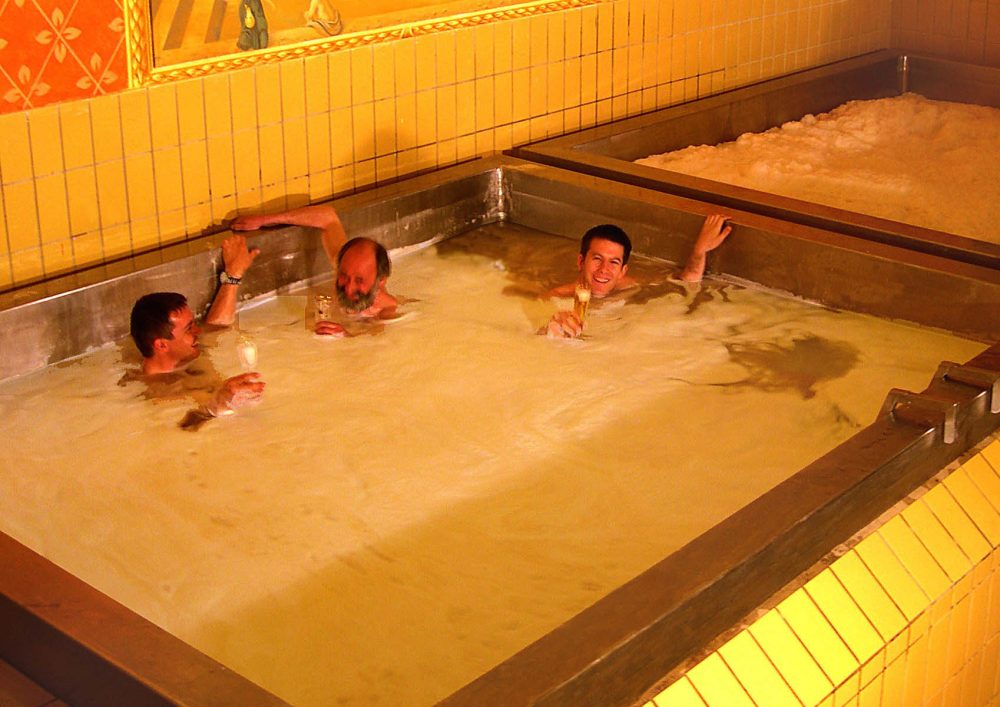 Apparently, the beer pools located within the eye-catching confines of the 700-year-old castle venue measure around 13 feet in length. They also contain a whopping 42,000 pints combined, with each pool filled with a different tipple.
The beer filled pools are not fit for consumption though – each comes with a warning not to drink the beer within, as the boozy waters are not cleaned after each dip (not that that will put everyone off).
Never fear though because the £200 package includes the option to order fresh beers, which are then delivered poolside, with an impressive 13 different brews on offer at the brewery.
There are other benefits too, apparently, with the team behind Schloss Starkenberg claiming that a dip in the beer pool is actually good for the skin and can "clean up" issues like psoriasis and any open wounds. Hmm.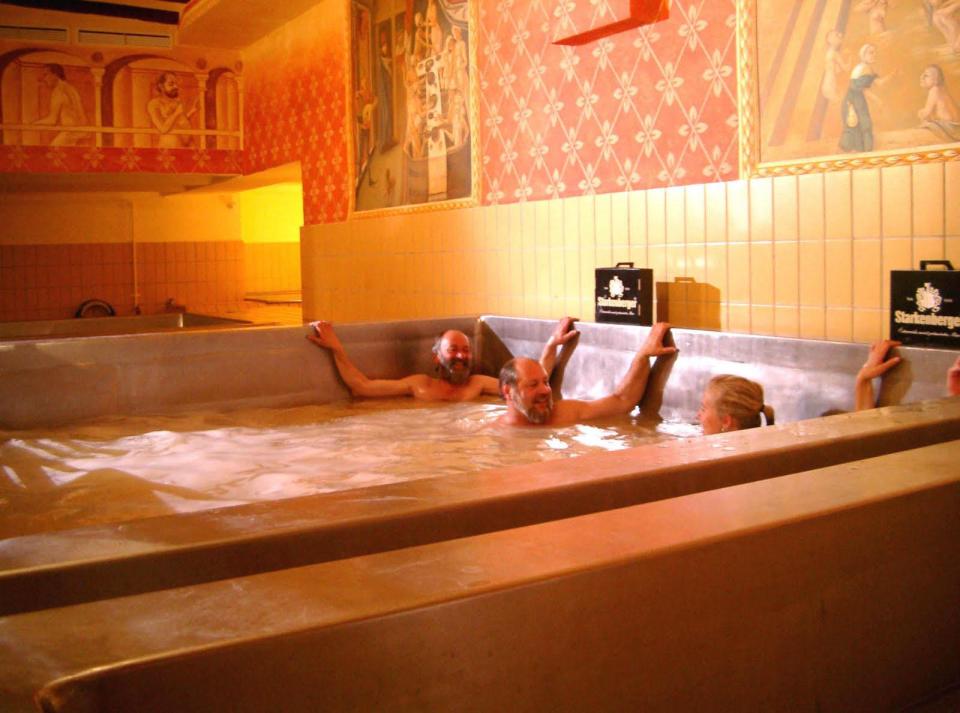 The owners of the brewery converted the castle's fermentation rooms into a swimming facility after modern brewery techniques made use of the rooms obsolete.
There's just one snag: the pools are proving so popular, visitors are advised to book their trips well in advance, otherwise they may miss out altogether. So if you're up for it, you'd better get booking ASAP.
Images VIA
It sure beats a Friday night in with a bath full of Stella. All we need now is some sort of kebab-based sauna room for afterwards.