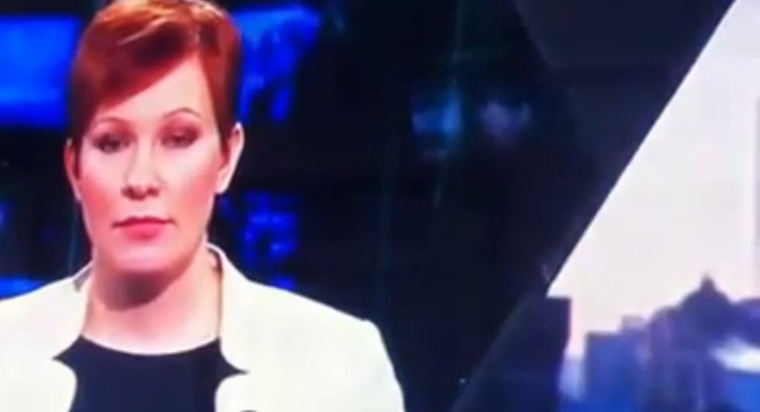 Everybody loves it when people mess up live on TV. The best ones usually involve a news reporter looking like they'd rather curl up and die than be where they are, as things have gone so drastically wrong for them. There was the epic case of the news reporter turning into a literal bag-head a few years ago when a wild plastic bag from Tesco or somewhere flew past in the wind and smacked him right in the face. It's fails like these that make the world go round, because oh what a boring place we'd live in without them.
☛ Read Next: CITV Nostalgia Weekend Review
This most recent live TV fail is epic to say the least.
Some Swedish news channel (who apparently share their studio with an erotic smut channel) aired ten minutes of live news footage while one of the TVs that could be seen in the background played a hardcore porno without the newsreader or anyone else who worked there noticing. I mean, how do you not notice something like that? There's some dude cream pieing two blondes right behind the news anchor's head for ten minutes and no-one even bats an eye lid? Epic.
☛ Watch Next: The Rapping Weatherman
Here's a blurred out version of the footage that we've found on YouTube:
[yframe url='http://www.youtube.com/watch?v=tfjmpZhfyvo']
☛ More: Top 5 Gym Fails