If there's one thing that most people can agree on, it's that killing defenceless animals for sport or poaching them for profit just isn't cool in the slightest and every does seem to get off real hard when you hear a story like this one about a poacher running into unfortunate circumstances.
Featured Image VIA
We're over in Kruger National Park in South Africa for this one, where it's being reported that the remains of what was thought to be a poacher have been discovered after having been trampled to death and then subsequently eaten by lions. Only a human skull and a pair of trousers were left after he had been devoured by the lions.
Glenn Phillips, Managing Executive of Kruger National Park, said this about the incident:
Entering Kruger National Park illegally and on foot is not wise, it holds many dangers and this incident is evidence of that.

It is very sad to see the daughters of the deceased mourning the loss of their father, and worse still, only being able to recover very little of his remains.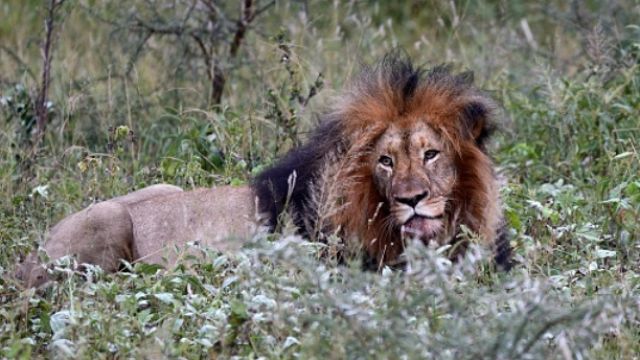 I mean I guess that is sad that the dude died, but at the same time the guy was doing something illegal and intending to kill a bunch of animals so maybe it's not as sad as if he was completely innocent. Just saying if he wasn't doing these things then none of this would have ever happened.
Four of his accomplices are set to face court charges soon, but I guess you could stay that they got off lightly considering what happened to him. I'll give him an RIP but lets' hope this discourages other poachers in the future. Fat chance.
For more of the same, check out this story about another gang of poachers getting trampled to death by elephants. Seems to be happening all the time.