Despite a ban on the international trading of ivory, elephants are still being poached illegally and inhumanely all over Africa and India by dickheads, so this story conjures up some pretty mixed feelings. Sure, a guy died, but he was going to kill a bunch of elephants for their tusks, so is it really that bad? One for the philosophers out there.
Featured Image VIA
Anyway, what went down is that a gang of four poachers broke into a forest near Thattekkad bird sanctuary in India a couple of weeks ago and one of them ended up getting trampled to death, whilst another needed to be hospitalised in serious condition. Park officials said the following:
The gang entered the forest, some 65 km from here at about 9pm last night for poaching and did not notice the pachyderms standing in their path and got trapped in front of it.

One of the gang members, Tony, 26, was crushed to death by an elephant. In the melee, a loaded unlicenced local gun he was carrying also accidently went off, hitting his thigh.

Basil, 30, was injured and was admitted in a private hospital in Aluva, where his condition is stated to be serious. The incident came to light as two others–Sajith and Anish–informed the matter to their friends and relatives.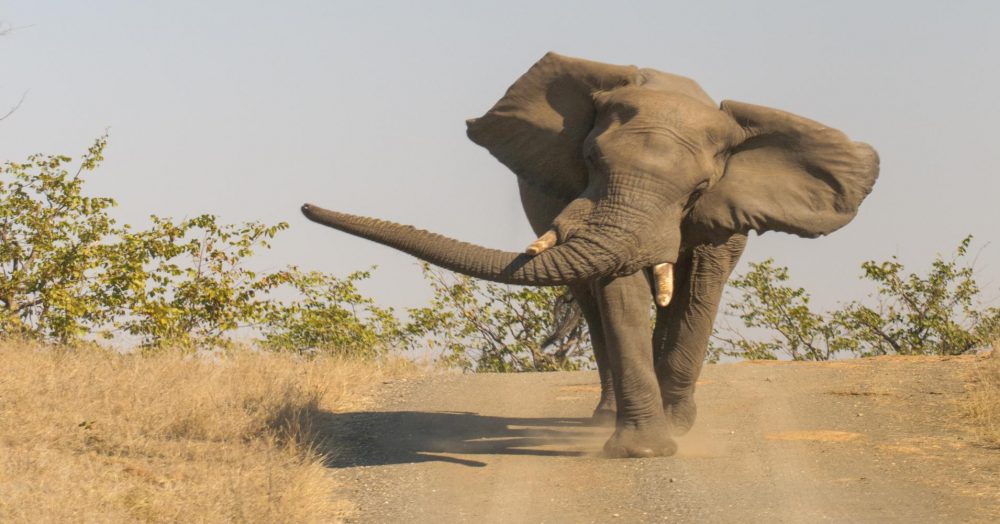 In case you're wondering, according to Wikipedia, a pachyderm is, "an obsolete 19th-century taxonomic order of mammals which include elephants, rhinoceroses and hippopotamuses."
The surviving members of the gang are being tried for their involvement in the poaching industry under the 1972 Wildlife Protection Act. Doesn't look like anyone got out of this unscathed, except for those badass pachyderms.
For more elephants, check out one of the most brutal execution methods of all time – death by elephant. Ouch.