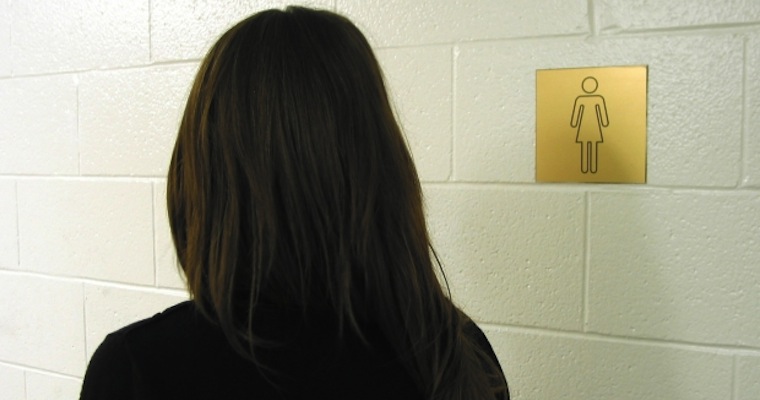 This one's for all you voyeurism fans out there.
An Austrian artist has installed what he classes as a work of art in the toilets of a Sushi restaurant in Vienna. This work of art is a one-way mirror that lets the gents see into the lady's toilets. A work of art? Yeah right! What's peeking into the women's toilets got to do with art? With all the freaks of society out there giving women a hard time as it is, this so called 'art installation' will do nothing but attract freaks to the restaurant for them to have the pleasure of viewing women in the toilet. Given, the men in the male toilet can only see women washing their hands and doing their make up in the mirror, but that will be enough for Tom the local rapist to have a field day over.
Alexander Riegler, the man responsible for the perverted work/piece of art, tried to explain how the installation would "stir people into a discussion of voyeurism and surveillance".
The installation was not well known to female customers before it was reported in a local newspaper, which is when several complaints were made by female customers about them not knowing that they were being watched while they did their business in what they thought were private toilets.
In January the 'art installation' will be flipped around and women will be able to watch men piss all over the floor, fart, scratch their arse and spit into the sinks. Lovely.
☛ More: Secret Camera Found In Manchester Restaurant
☛ More: Do Surveillance Cameras Bother You?
☛ More: Man Caught Taking Upskirt Shots Of Girls In Arndale Shopping Centre