It's a pretty tough time to be a Sunderland fan right now – not only were they relegated from the Premier League last season, but they're also now bottom of the Championship and without a win at home all season. Terrible terrible times.
Featured Image VIA 
Despite this quite obviously being a terrible experience for all their fans, I'm not sure if anyone would have expected the reaction of one of them, who decided to vent his frustration by taking off his pants at the ground and dropping a turd right there and then on the terraces. Here's a picture of him, as well as the comment of someone who was unfortunate enough to be sitting on his row: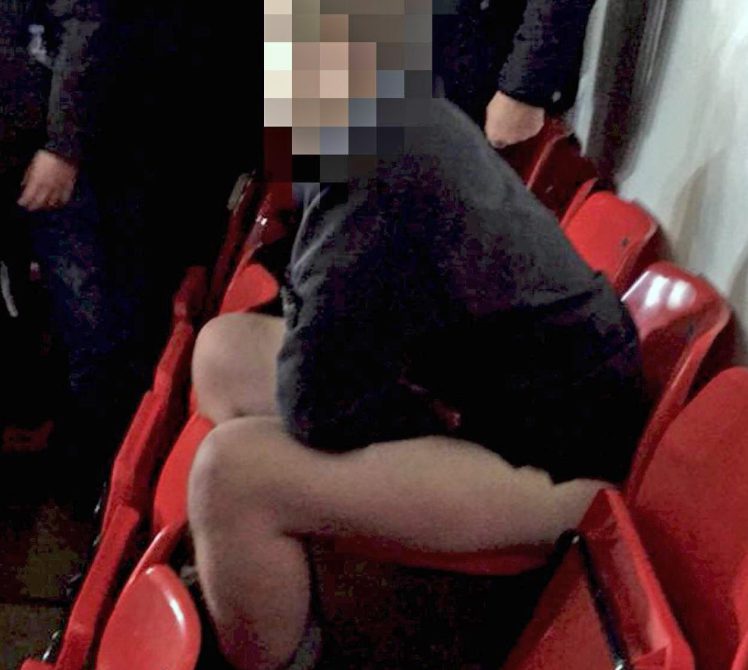 He dropped his pants to his ankles, squatted and curled one out before everyone around him parted.

A bairn (child) in the row in front saw the s*** and started gagging before spewing into our row.
Ugh, sounds completely revolting although I'm not sure if that part about the kid puking up because he saw it is true – it sounds completely ridiculous? Still, you can't argue with the picture so it looks like he definitely did take his trousers off for whatever reason. Really must be desperate up north these days.
Apparently after several complaints were made about the guy's actions did end up getting arrested, but we're not sure what happened to him after that. I suppose he got fined or something. Either way, his protest doesn't seem to have done much because Sunderland lost 3-1 at home to Reading and are still complete turd. Unlucky.
For more poop, check out this guy who was constipated for ten years getting an 11 pound poo removed. Ouch.