Based on data collected from previous years, Match.com has predicted that tonight at 8:52 pm will be the busiest time of the year for online daters on their website. The first Sunday after the New Year has always been the busiest timer for them in the past, but apparently more people go online as the day progresses – probably because they've had a few glasses of Prosecco and realise that they can't be spending every Sunday night alone drinking for the rest of the year. Match expect 2 million users to login 36 million times on the first week of January as they desperately try to find the right person and weed out the creeps.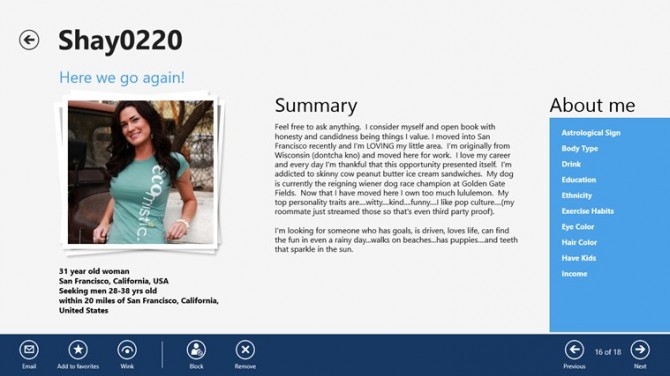 These findings are also backed up by Plenty Of Fish, who claim that the busiest period is today but that the peak time is slightly earlier at 5pm. So basically, if you want to snag yourself a girlfriend this year then get on a dating website tonight and message as many people as possible and you're bound to have a chance. If you haven't dated online before though be warned it takes about ten weeks to meet anyone in person if you're a guy and eight weeks if you're a girl. To be honest I would rather just take my chances down at the bar, but hey some people want to find that 'connection' first I suppose.
Good luck if you're going to give it a shot tonight, just don't take any advice from the woman who made the most terrible online dating profile ever. Or check out this Victoria Brides dating site review.