The death of Tupac Shakur and the conspiracy surrounding it is one of the biggest mysteries in modern music/crime and it shows no signs of ever slowing down, unless Tupac does come out of hiding and reveal his existence to the world.
Featured Image VIA 
Hyping up that theory now is Suge Knight's own son – remember Suge was probably involved somehow with the 'alleged' murder of Tupac as he was with him that night – who took to Instagram last night to put up an increasingly bizarre bunch of posts claiming that Tupac was alive – including pictures of him with Beyonce and 50 Cent – and that the Illuminati were after him because he was privy to this information. Worryingly, it ends with him seemingly implying that he killed someone who was trying to silence him.
Take a look at this below and see what you make of it: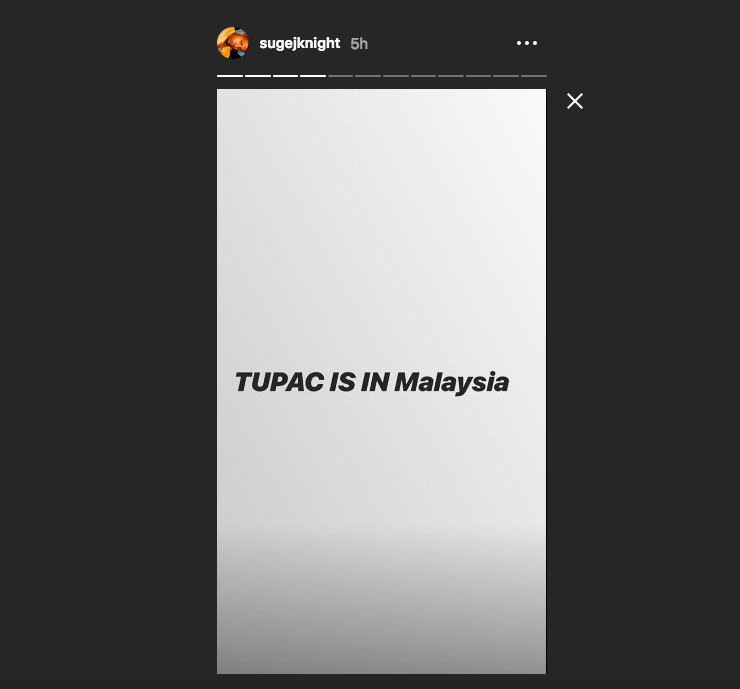 I mean these do look like the actions of a deranged, paranoid man and I'm fairly sure if we did the Catfish method of reverse Google searching those images we would find out that they've been Photoshopped, but I'm still fairly interested in seeing where all this goes. Aren't you? Just because you're paranoid doesn't mean they're not after you, you know?
For more Tupac, check out why the original Suge Knight also thinks he isn't dead. Surely not right?