I'm sure almost everyone reading this will know someone going to Glastonbury who's probably being pretty insufferable about it by posting it across all their social media accounts. Well, hopefully this stupid story will make you feel a bit better about it.
The Central Somerset Gazette noticed someone posted this absolutely ridiculous story on a Facebook group that sounds too cool for school called 'Glasto Chat'. It revolves around an unnamed man trying to prank his girlfriend by eating their Glastonbury tickets – only he had cleverly made scanned copies of them to fool her. Unfortunately when it came time to actually carry out the prank,  he ate the real tickets by accident – great prank guy.
Featured Image VIA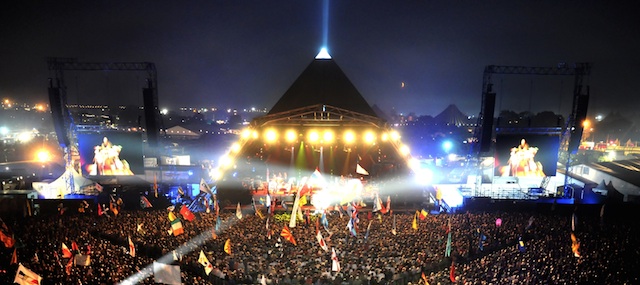 Image VIA
Here's what he had to say about it in the group, where I'm sure someone qualified to answer his questions was present:
But I did it to the real tickets by mistake! One of them I completely swallowed and the other one has a bite taken out of it. Do you think well still get in if I explain and take the scans?

I suppose they tasted better than expected yes but that's not the point! Wtf am I going to do! My girlfriend still thinks I swallowed the scans.
If it's true I guess he's probably going to get dumped by his girlfriend. If it isn't, then I suppose he's going to get real muddy at Glastonbury and have a great big lol at how he fooled a load of people on a Facebook site and the greater media with his dumb story. Either way I'm glad that someone is out there who could possibly be that stupid and might not get to go to Glastonbury because of it. Perfect.
Maybe he'll wind up with his own painfully NSFW festival photos.