Funny/messy/sexy things go down at festivals each and every year. Things such as people drinking poppers, people getting thrown up on, people getting hit with cups full of urine and of course, people screwing in public. The last is probably the most popular and it seems that there are a few good crackers of photos floating around at the moment that have captured some poor sods in the act.
Here are the top four that we've seen this year:
Now this dude could either be urinating in this poor girl's mouth or simply getting a blow job, either way, he's managed to pull it off wearing one of those stupid fvcking onesies that you buy from Primark. And what's with the neck scarf? I thought they died out in 2006 along with being an emo. If you check the background of the photo this could in fact be a double whammy, as it looks like there's some other guy trying to pop his ecstasy ridden floppy cock into the back of legal-highed-up hippy. Double points.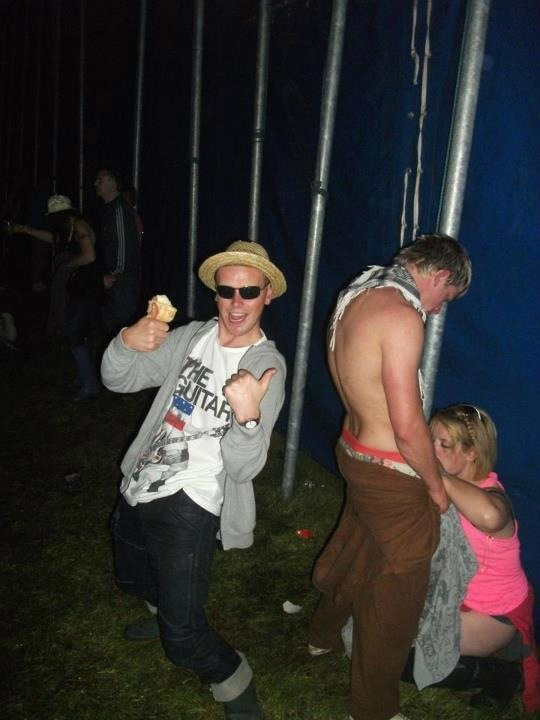 Next: Bloodhound Gang Manage To Piss Off All Of Russia